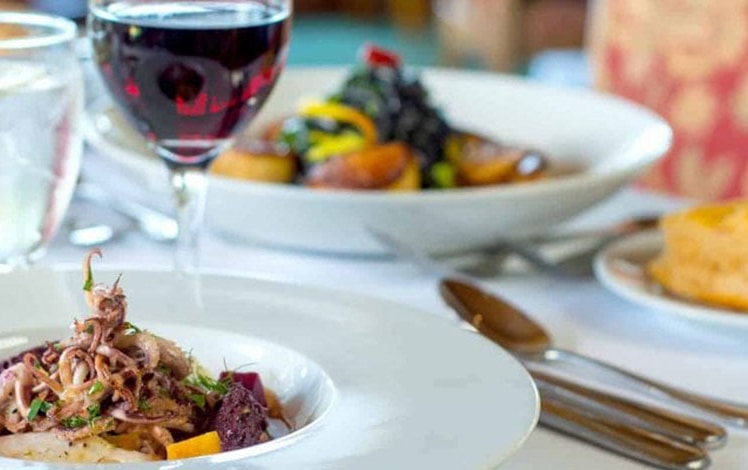 Lakeview at Skytop Lodge is located in The Inn at Skytop Lodge. Gather fireside on the expansive new patio, pull up a seat at the indoor bar, or settle in for lunch or dinner.
Good for post-golf gamers and large groups. Food is so-so.
Reservations are suggested for dinner. Please call (855) 345-7759 for more information.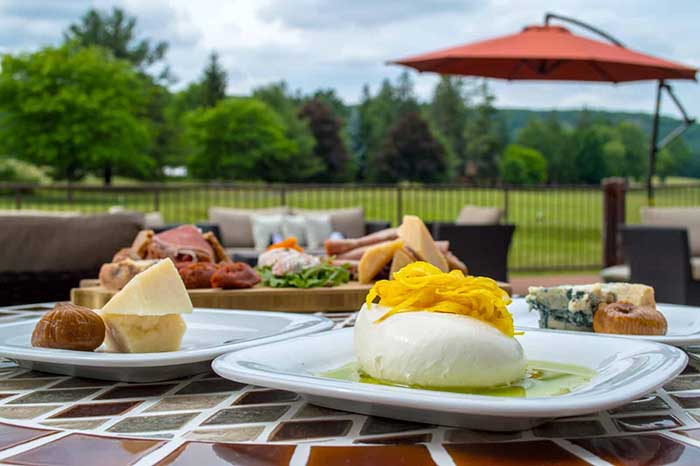 Lakeview at Skytop Lodge is open from 2:00 pm 'til 9:00 pm in the summer, and from 5:00 pm – 9:00 pm in the winter. Additional days and hours may be available during holidays. Have a look at more Skytop dining options at The Taproom for pub-style eats, or stop by The Library Lounge for drinks with friends or a cocktail by the fire in Skytop's main lodge.