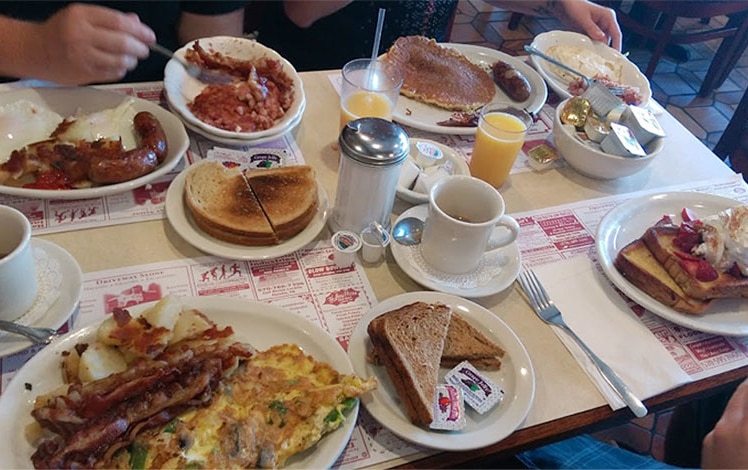 Mountainhome Diner is a sturdy, classic diner that's been a town staple for decades. All of the usual diner fare makes an appearance. Bonus – booths line the wall of windows opposite the long counter with stools.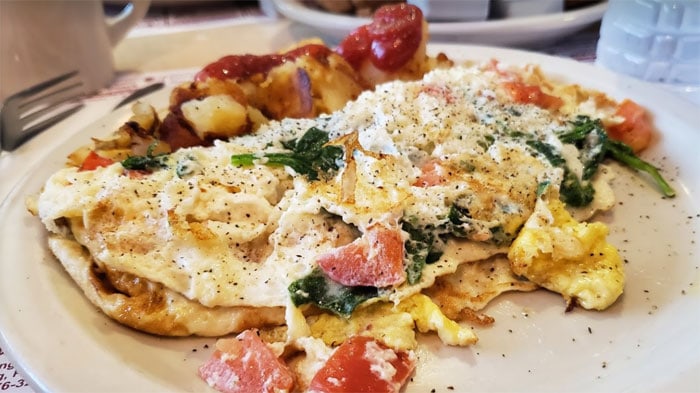 No website, no facebook, no Instagram, just printed paper placemats and good old-fashioned diner staples like bacon and eggs with toast and potatoes, pancakes, french toast, and waffles. Breakfast is served all day!
Turkey, tuna, and ham triple-decker clubs sandwiches with fries and a pickle on that paper placemat, please. Burgers, heroes, wraps, pies, and rice pudding – be assured that the gigantic laminated menu lists it all.