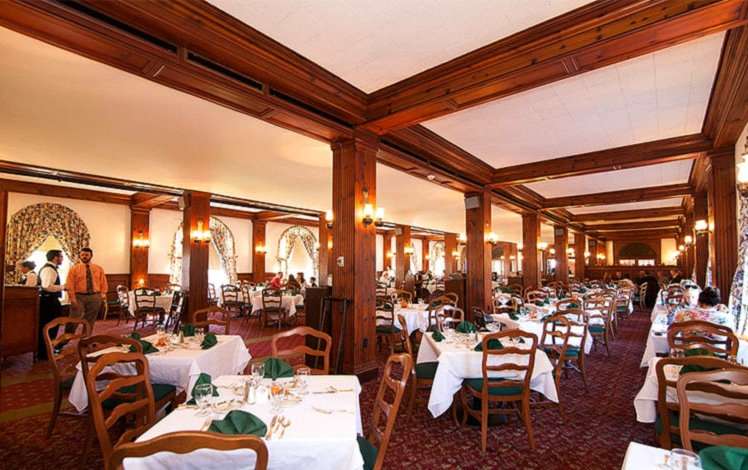 The Windsor Room at Skytop
The Windsor Room at Skytop Lodge looks much as it did when the resort opened its doors in 1928. Well-heeled resort guests adhered to a strict dress code and sat down to tables fitted with starched white linens and silver finger bowls.
Skytop has opened its doors to the public and the dining experience has come into the 21st century. Tagline: F. Scott Fitzgerald would have dined here.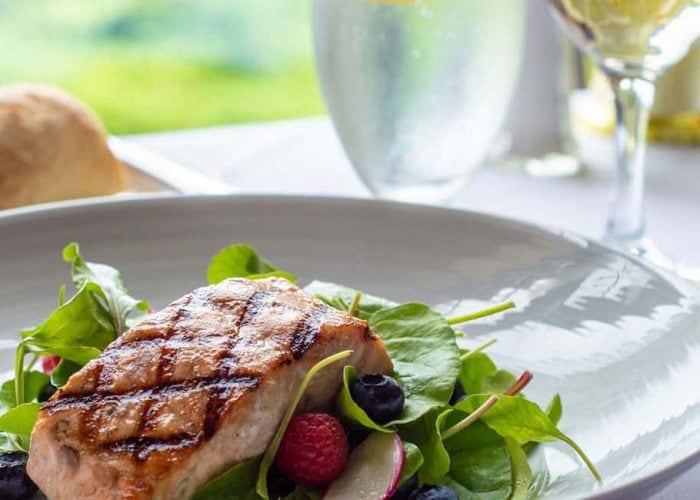 The restaurant sources its food from local ranchers and farmers, and seasonal produce and flowers are grown in the resort's own gardens.
Reservations are suggested for dinner Call (855) 345-7559. For parties of 20 or more adults, a Family Style Dinner Menu and/or a Seasonal Chef's Menu will be provided, so call to make arrangements.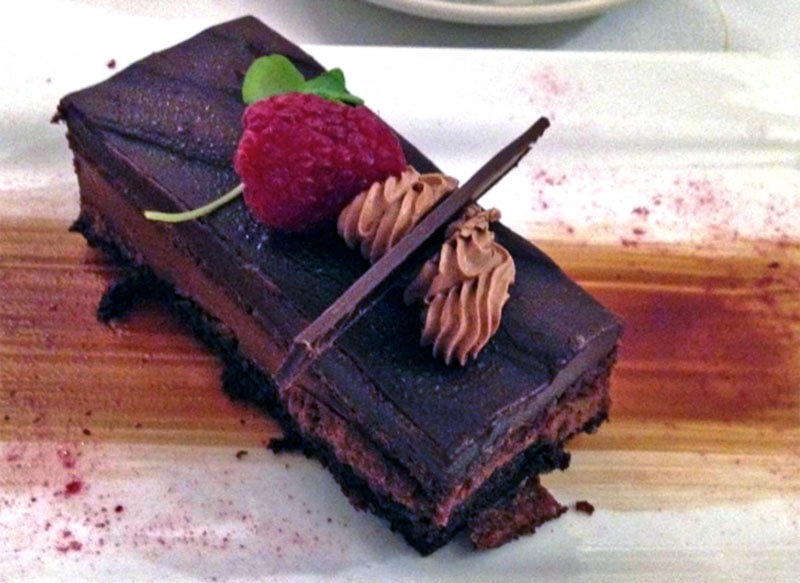 The dress code for The Windsor Dining Room is resort casual. Dark denim and dress shorts are permitted. Jackets and ties are optional. Wear appropriate footwear, and be advised that children over the age of 12 must adhere to the dress code.
"During our stay at Skytop Lodge, my husband and I wanted to be sure to check out a few of the restaurants on premises and started with the Windsor. The breakfast buffet in the morning was good; however, we were completely blown away by dinner. We loved the laid back atmosphere, and the fact that they encourage no electronics.

All of the food was DELICIOUS. We started with the pork belly, followed by the pork chop and filet, and dessert of the chocolate cake. Definitely give them a shot if you are stay at Skytop!"