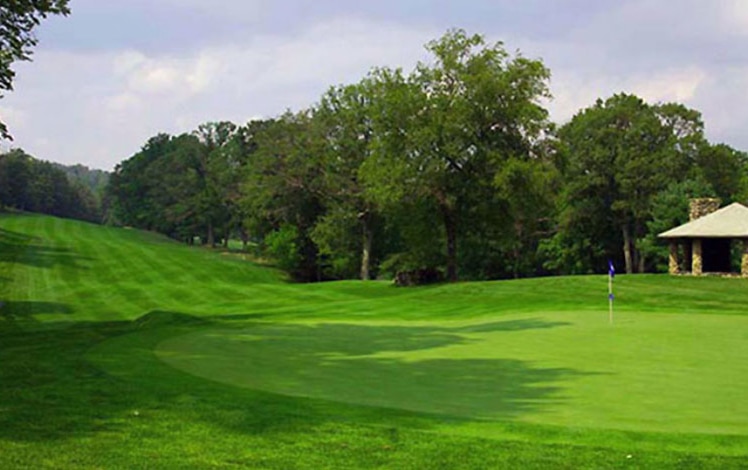 Buck Hill Golf Club is a part of the private Buck Hill Falls Country Club. Opening its first 9 holes in 1907, Buck Hill quickly established itself as the premier course in the Pocono Mountains. Experience wooded, rolling mountainside terrain on this 27-hole masterpiece designed by legendary architect-duo Donald Ross and Robert White.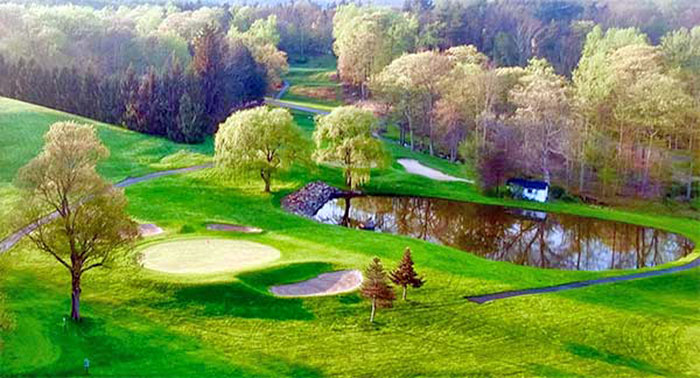 It's an absolutely gorgeous course. Par: 72 and 70 (three nines). Yardages (per nine): 2,980, 3,280, 3,115. Tee times: By phone and online.
Stop in for lunch, dinner, or drinks at the club's adjacent restaurant, Fairway Grille at Buck Hill Falls.
"This course is top-notch in every aspect. Service was excellent. The people were extremely friendly. The food was fantastic. The course was one of the best, if not THE best course I have ever played in my life. The views were some of the most beautiful I have ever seen on a golf course. Tee boxes, fairways, rough, and greens all in tip-top shape. My buddies and I all agreed we will be playing Buck Hill every time we come up to the Poconos for our golf trip."– Mark Battinieri