Narrowsburg is a scenic hamlet on the border of Pennsylvania and New York. It's in the foothills of the Catskills and just 6 miles over the Delaware River from Beach Lake. Centered in the Upper Delaware River corridor, it is surrounded by rolling hills, forests, lakes and streams.
Narrowsburg is one of those blink-and-you'll-miss-it towns but in a good way. It gets its name because it sits on the narrowest point of the Delaware River. Like so many of the charming towns that pepper Route 28, much of the action in town centers around Main Street. The tiny hamlet is driving the upstate region's transformation from kitschy 1970s has-been to hip.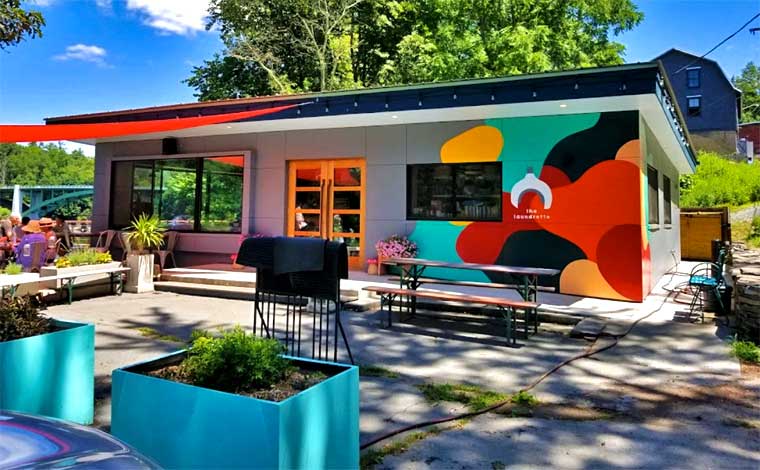 The restorative Catskill mountain air can revive you and your besties whether you want a low-key getaway or something more action-packed. You can take a leisurely stroll down Main Street to do a little antiquing or paddle on the Delaware River with Kittatinny, a local tubing and kayaking outfitter and hike the Sullivan Catskills Dove Trail, which commemorates the 50th anniversary of the 1969 Woodstock festival. Roughly 168 miles or three hours away from Philly, make Narrowsburg your home base where pizza-heads will delight in the food and views at "> The Laundrette, a former car wash and laundromat turned pie haven overlooking the Delaware River. Conclude your Main Street perusing with a brunch at the buzzy Heron, if you can snag a table, that is. The Blue Fox Motel, a meticulously renovated 1950s boutique motel, has motel suites, cabins, and a five-bedroom guesthouse to fit a variety of groups' needs and price points. Plus, there's a great restaurant on-site, and in the summer, the pool here is the place to be — assuming you're not out admiring the two adorable goat mascots that reside on the four-acre grounds.
Beyond Narrowsburg the beautiful, rural setting continues, attracting many second homeowners and vacationers from all over the country. At any time one can chance upon a blue heron, a fawn, a bald eagle, mountain laurel, glittering blue water, green fields, and towering oaks and evergreens.
There are two great cafes in town including the wonderful Tusten Cup on Main Street and 2 Queens Coffee, a beautiful cafe.
Enjoy dinner with a view at The Laundrette, a local pizza joint serving sourdough wood-fired pizzas with gorgeous outdoor seating overlooking the Delaware River in the warmer months. The Heron restaurant on Main Street is another popular choice.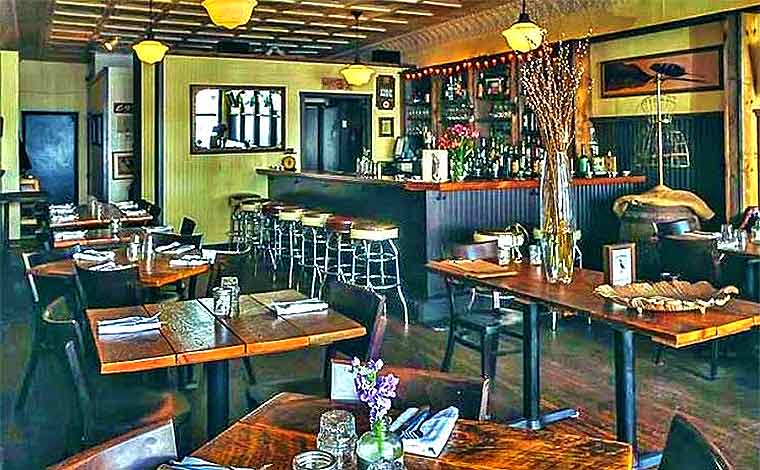 Don't miss Lander's River Trips for rentals and gear. They offer journeys along the scenic Delaware River from lazy river tubing to rafts, kayaks, canoes, and more. Stake your claim in one of their 3 campgrounds.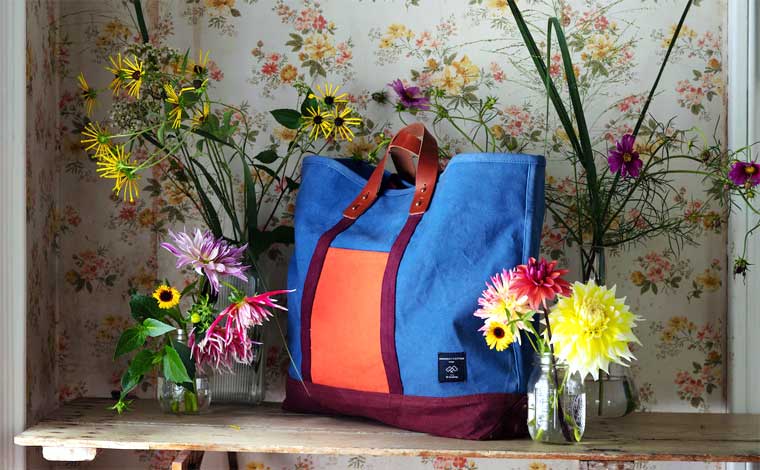 While outdoor activities are the main attraction in Narrowsburg (a two-and-a-half-hour haul from Manhattan), its petit downtown is full of eye candy and lined with stores like Sunny's Pop, a gorgeous home goods shop offering a carefully curated collection of vintage items and unique home decor by Sunrise Ruffalo, wife of Mark.
Summertime? Definitely make a stop at B-Line Ice Cream where they make their ice cream in small batches with local fresh milk and cream, sweetened by honey from their own batches.
"The cute river towns of Narrowsburg and Callicoon are about 20 minutes away from each other, making them sort of like sister towns. In both, you can rent a tube or a canoe and spend the day on the Delaware River, where you'll inevitably see swooping bald eagles. Both towns have amazing restaurants, many of which overlook the river, including The Heron, one of my favorites in Narrowsburg. On a rainy day, go to the Callicoon Theater for an indie or blockbuster movie in a vintage setting. And if you're looking for a hotel, check out Rest Co., a new five-room boutique hotel."– Erin Lindsey, Escape Brooklyn.