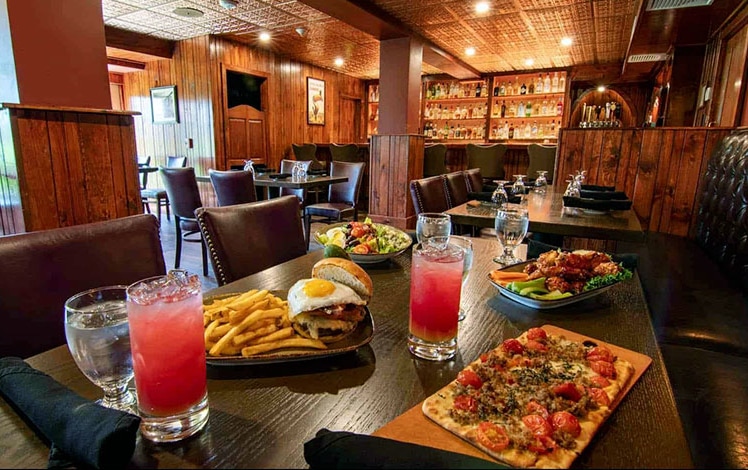 The Tap Room at Skytop is a tavern reminiscent of an English pub. It's cozy and luxe, like everything at Skytop Lodge. Though recently expanded and updated, it retains its historical feeling and original copper ceilings.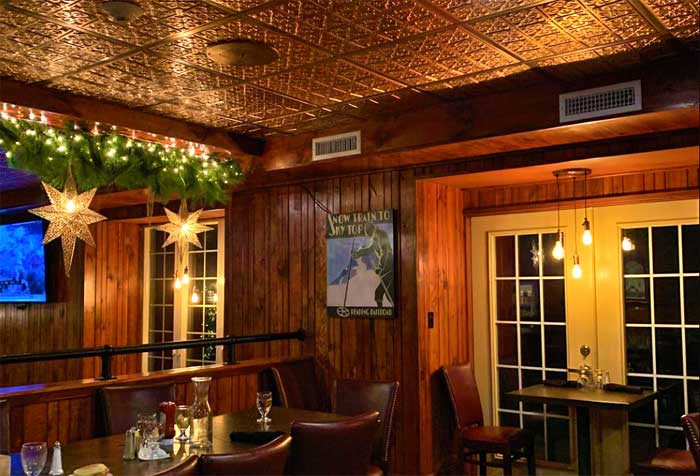 Good for burgers, flatbreads, and paninis. Starters are fun, with a short rib tater-tot poutine, or nachos with pulled pork.
Tap Room at Skytop Lodge offers beer on tap ("Draught") and in bottles. Nice cocktail list and an array of award-winning wines by the glass that pair perfectly with a regional, bistro-style menu.
Late night menu from 10 pm 'til midnight on Friday and Saturday.
"For decades Skytop's adults-only basement watering hole, it has been expanded to our family and friends go-to dinner spot. Tables and booths are comfortable, the bar fully stocked with beer, wines, and spirits, and there an energy to this place. The food is well above typical tavern food. It's often busy but it just feels right."