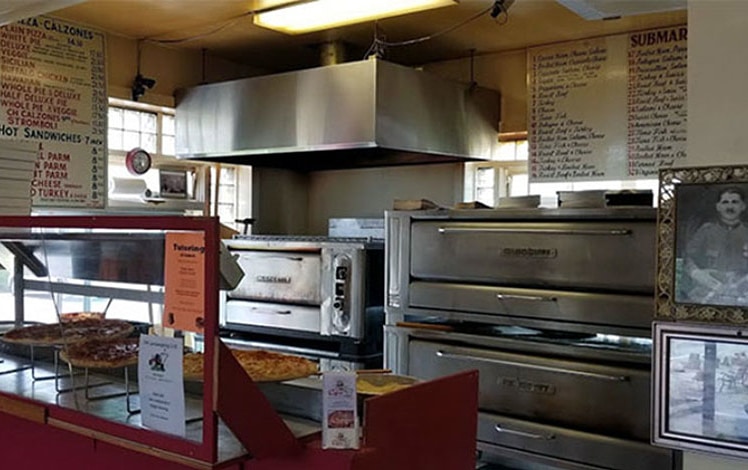 Capri Pizza is a cute little place in Mountainhome that has been family owned and operated since 1946. Lots of parking (which is the case pretty much everywhere in the Pocono Mountains, tbh). Pizza and subs.
Get a deluxe pie with everything, a Grandma pie, or buy it by the slice. Hot subs include meatball or chicken parm, and steak and cheese. Lots of cold sandwiches include a tuna fish hero and a capicola, salami, and cheese hero (a sub if you're from Philly, a hoagie if you're from Eastern Pa).
They also make 3′ and 6′ subs. Pick up a couple for your party back at the campsite. Online menu is here. Want beer to take with your pie? The Pour House is 1/2 mile up the road and sells six-packs to go.
Good quick stopoff.