These are not towns per se, but the Villages of Barrett Township: an amalgamation of Canadensis, Mountainhome, Cresco, Skytop, and Buck Hill Falls, all in a six-mile line. That's it, just six miles. It's a grouping of sweet old 1800s towns strung together in the prettiest spot in the Pocono Mountains. There's a lot of fun to be had.

Canadensis
Canadensis is the home of the lovely Magnolia Streamside Resort with a landscape typical of the area. We've used it for the big picture at the top of this page. It's also home to the First Place Cafe, where you can grab a ready-made meal to bring back to your campsite, or provisions to bring with you on your hike. The area includes the venerable Camp Canadensis which has been hosting summer campers since 1941, beautiful Skytop Lodge, and the Frogtown Inn.

Cresco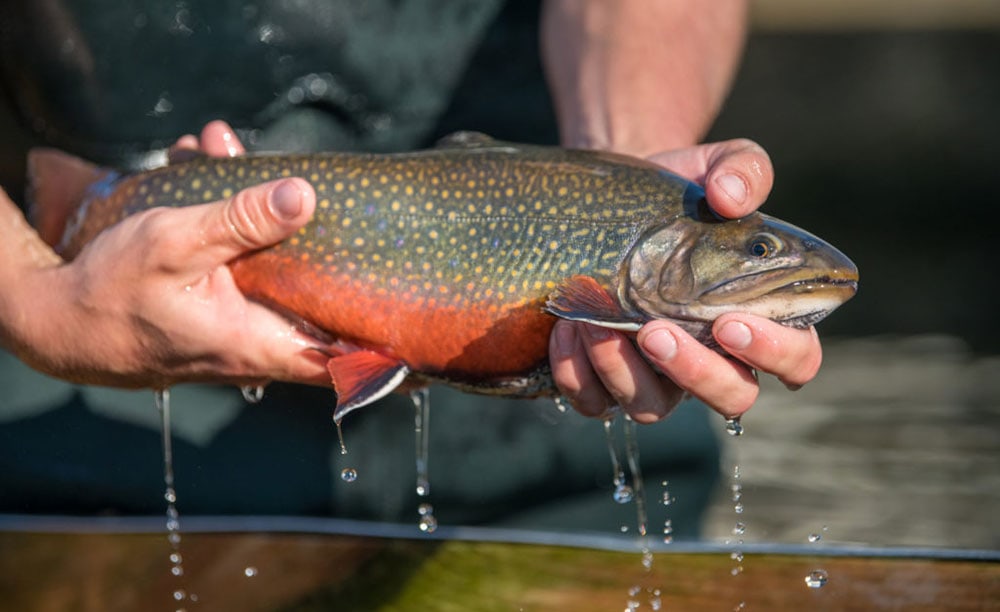 There's the tiny Cresco Station Museum, open on Sundays, the fantastic day-with-the-kids Paradise Fishing Preserve, and the beginner friendly Mountain Creek Riding Stables.

Mountainhome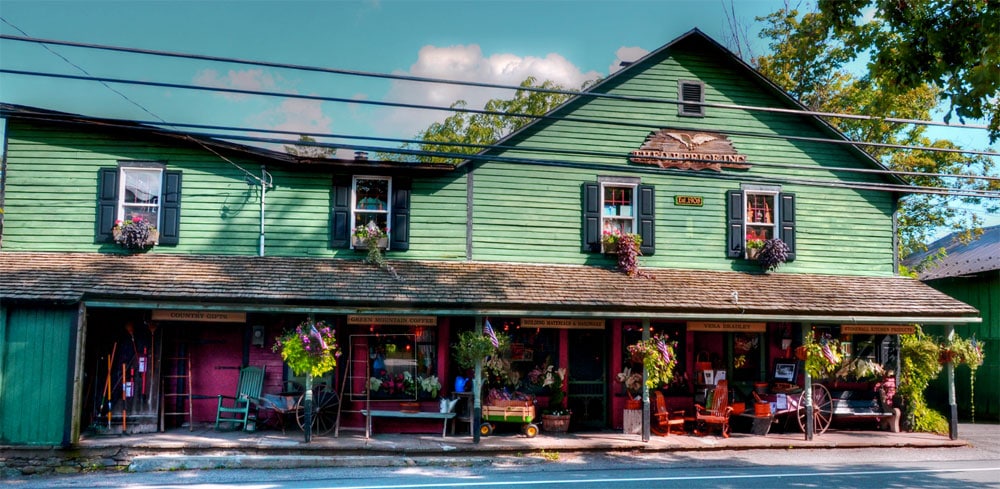 Mountainhome is smack dab in the middle of the stretch, just 11 miles from one of the granddaddies of Pocono parks, Promised Land State Park.
Don't miss Callie's Candy Kitchen.
Mountainhome has got an adorable 8-lane bowling alley and the wonderful country Mountainhome Deli.

Skytop & Buck Hill Falls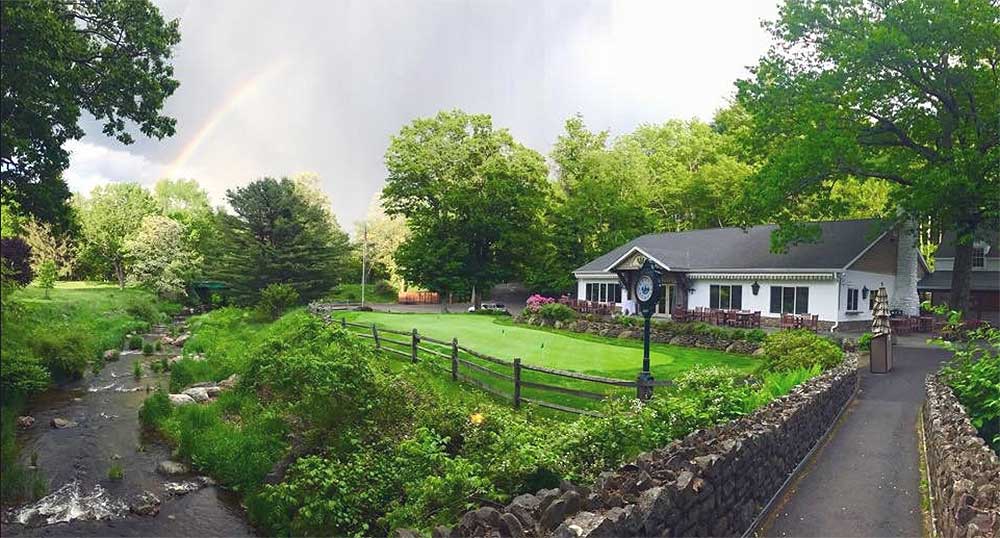 Buck Hill Golf Club and Skytop Lodge Golf Club are semi-private and open to the public. Grab a bite at Fairway Grille at Buck Hill Falls or on the 9th hole at Callaway's at Skytop.
Skytop Lodge has been serving members of the upper crust for 100 years. Today it's open to the public and super popular for weddings.