Skytop Lodge offers pure enchantment at the end of a long and winding approach. Vacationers have found picture-perfect elegance, romance, and family fun at this grand 124-room mountain lodge and its storybook cottages for 90 years.
The placement of Skytop Lodge at the base of West Mountain is perhaps the best indication that this grand resort has always been inextricably linked to its natural surroundings: 30 miles of hiking trails weave through the 5500-acre estate.
Developers of the estate cultivated the aesthetic of the natural beauty of mountain lakes, streams, and cascading waterfalls when they hired the Olmsted Brothers to site the main building and to design Skytop's gardens.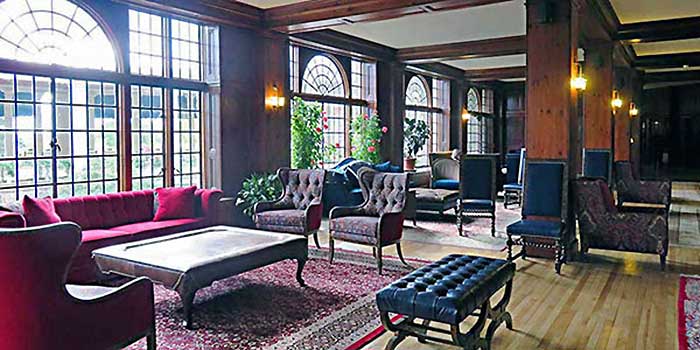 The Dutch Colonial-style stone manor house is filled with soaring ceilings, fieldstone fireplaces, and period furnishings that evoke a bygone era. Outside, the grounds of forest, lake, waterfalls, streams, and fresh mountain air lure your little adventurers to get out and explore woodland hiking trails and discover the beauty of the magnificent 3-story Indian Ladder Falls.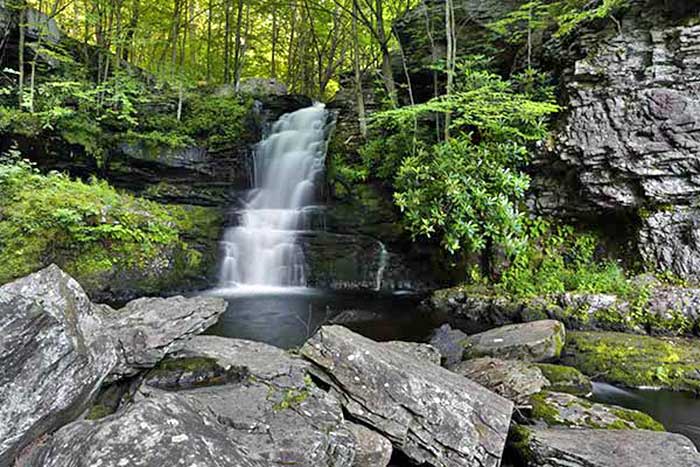 In summer, there's a drop-off kids' camp on the grounds, as well as swimming and an inflatable trampoline park on the lake; in winter, there's skiing, snowshoeing, cross-country skiing, and ice-skating.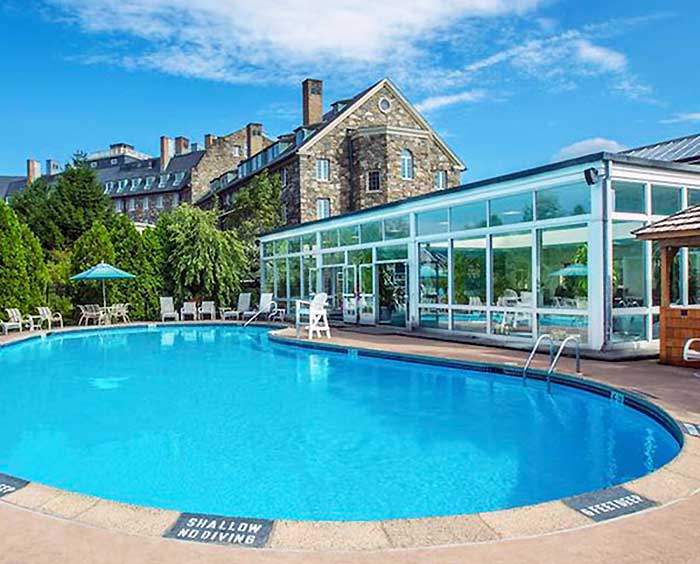 Add four tennis courts and an indoor and outdoor pool, and you may not have time to take advantage of the zip line course, paintball, or rock climbing. There's also a very beautiful championship 18-hole golf course.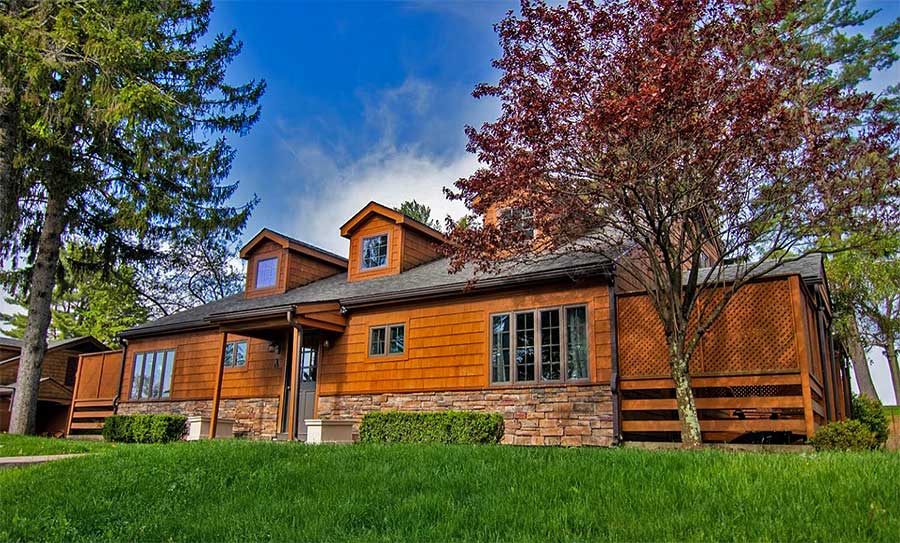 "I was thinking of fish. And of a time in the not-so-distant future when my sons, equipped with patience by then, will be able to share one of life's greatest joys with me."– Patricia Leigh Brown, 1995, The New York Times.