First Place Cafe in Canadensis is a combo diner, deli, and convenience store in the tiny town of Canadensis. Everything is homemade daily. They've also got a small grocery section.
Egg sandwiches, omelets, egg platters, pancakes, and french toast make up the breakfast menu. Lunch is hot sandwiches and melts, cheesesteaks, burgers, cold sandwiches, soups, salads, potato salad, and slaw. Check out the daily specials chalkboard which is pretty amazing.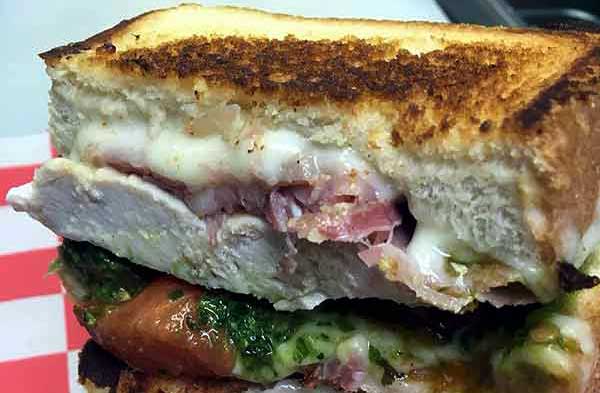 Pick up a party platter, homemade entrees, and fresh pies for your cabin or campsite. Especially great for vacation hikers and daytrippers is the bag lunch that includes a sandwich or sub, potato salad, coleslaw, or chips, and a freshly baked cookie.
Going back to your site for a cookout? This is the place to get all the fixings. Just heat your grill and you're good to go. The "Cook Out" package is priced per person and includes handmade burger patties, hot dogs, rolls, baked beans, watermelon, and your choice of potato salad or coleslaw.
Bring one of First Place Cafe's homemade fruit pies with you to top off the perfect outdoor meal. You may want to call ahead to reserve a pie – the secret is out and people snap 'em up.