Frogtown Inn
The Frogtown Inn B&B is located in Canadensis, one of the most beautiful areas of the Pocono Mountains. This restored 1800s farmhouse sits on 6 acres of wooded paradise complete with a babbling brook, frog pond, and garden. You'll be on the site of the B&B's own truly terrific restaurant, Butter.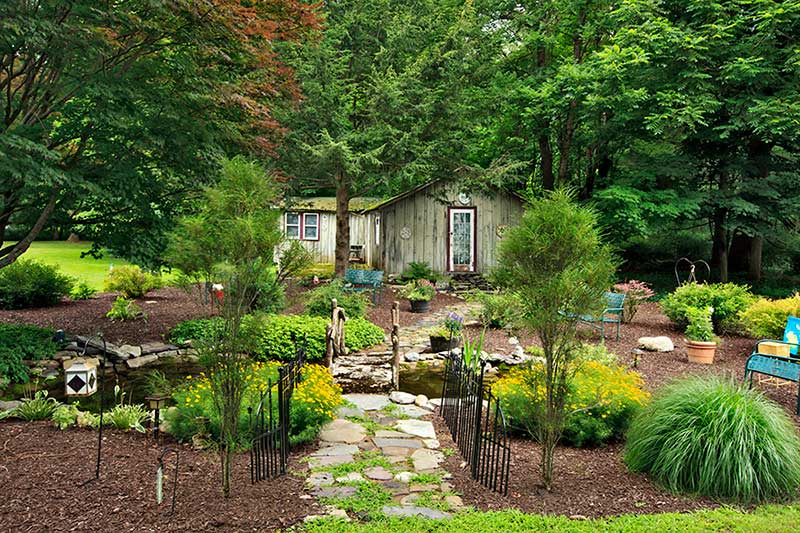 There are 10 rooms ranging from single small rooms with queen beds to king suites with separate sitting areas. All rooms and suites include a private bathroom, shower, flat-screen cable TV, and air conditioning. All suites include a sleeper sofa. WiFi is available in the downstairs lounge.

Breakfast is available with each night's stay. The inn offers easy access to a multitude of local attractions, including golf, water sports, casino action, and more. Good news! It's dog-friendly, too!
In the summertime, enjoy barbeque, beverages, and bocce on the beautiful lawn at the inn's Beverage Garden.