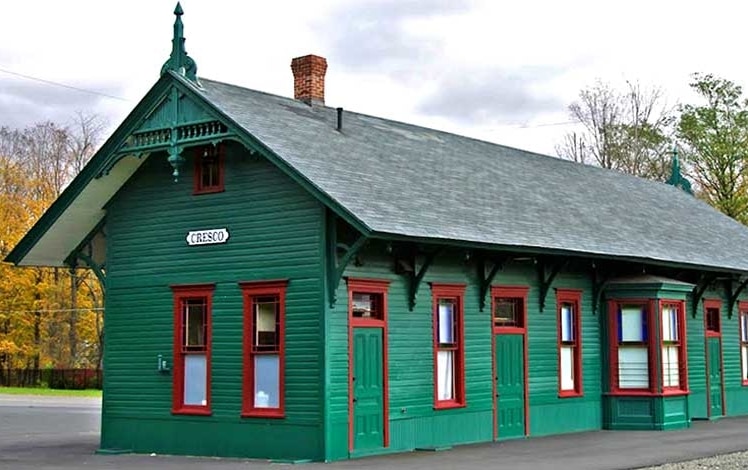 The mid-1880s Cresco Train Station has become a museum and a sort of shrine to this early United States form of transportation. The original station at Oakford (later named Oakland and then Cresco) was a pile of railroad ties with a canvas roof.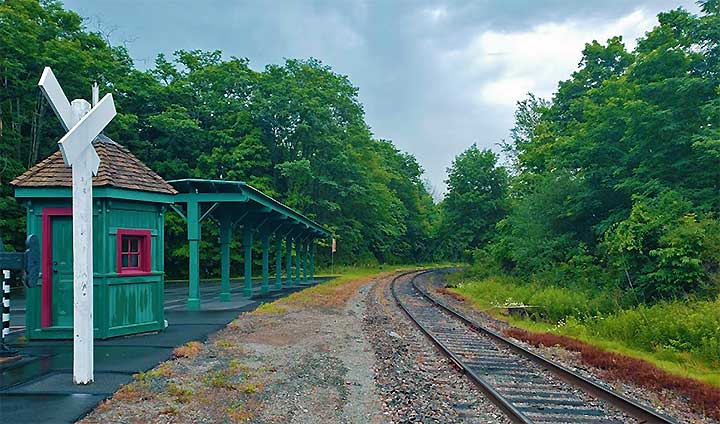 The Delaware, Lackawanna, and Western Railroad first came through Cresco in 1851. The peak use of the Cresco Station can be categorized into two periods: the Freight Period from 1851 to circa 1900, and the Passenger Period from 1900 to the 50s. During the first period, goods such as hatchery fish, ice, railroad ties, railroad spikes, mining timber, and sprags were shipped. Hides were delivered by rail to the tanneries and sent to market as leather.
Passenger traffic peaked during the 1930s and 40s when people from cities made the Poconos one of their desired tourist destinations. Later, with the increase in popularity of winter sports, tourism in the winter also began to rise. At its busiest, the Cresco Station witnessed over 1,000 passengers arriving in a single day. Exhibits and a little store. Open on Sundays.