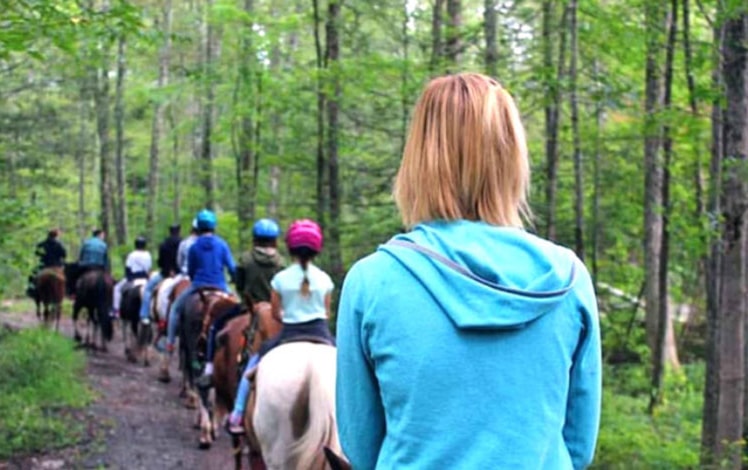 Mountain Creek Riding Stables
Mountain Creek Riding Stable Private offers friendly, enjoyable trail rides on a winding path through the woods and scenic 45-minute trail rides. Rides are leisurely and easy, and perfect for kids. Note that children must be at least 7 years old and 50″ tall to ride.
Children who are too young to ride will find a small barnyard area houses donkeys, chickens, rabbits, and a trio of incredibly friendly goats. Though the children may be fascinated with these critters to start, they will surely forget all about them when they see the team of horses pulling the wagon. Reservations are recommended for the wagon, as it does not run daily, so give the friendly staff a call to help plan your weekend.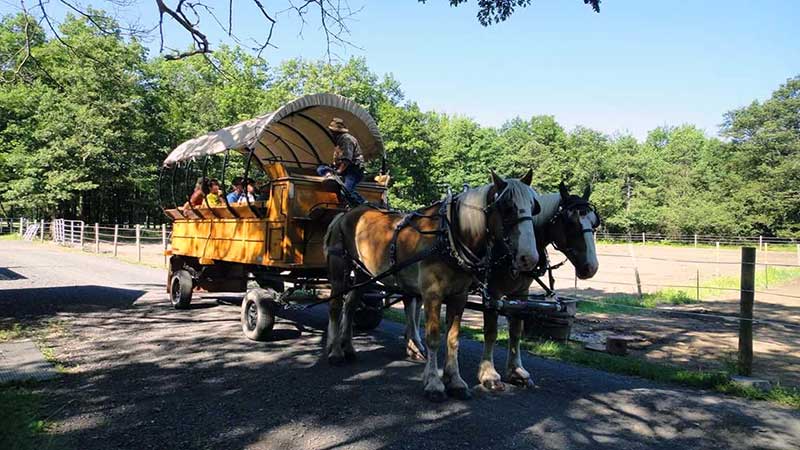 "Our goal is simple: to help people experience something new, different, and memorable and have a great time doing so."
Mountain Creek Riding Stable has a sister stable in The Ranch at Pocono Manor. Rides at The Ranch are designed for those with more experience, and are longer (up to 3 hours), with the same quality of horses and staff.