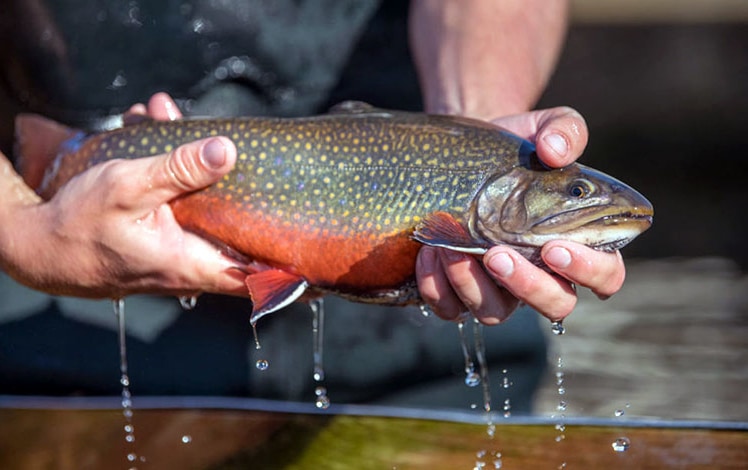 Paradise Fishing Preserve: You bring the kids, they've got the fishing poles. It's part of the Paradise Brook Trout Co., a hatchery that has been in operation since 1901. Two fishing ponds: one stocked with trout, the other with bass.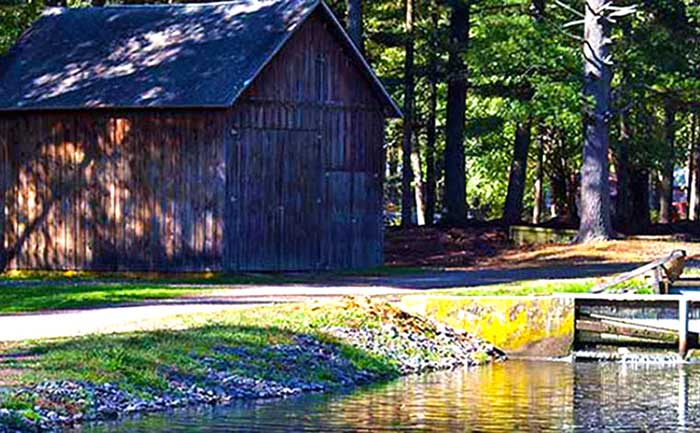 "Fish and pay" means that you pay for your fish after you've caught them. Poles are available for rental or bring your own if you have them. The staff will fillet and wrap your prize for you to take back to your campsite or cabin for grilling. The fee is tiny. No license is required. Pay for your catch by the pound.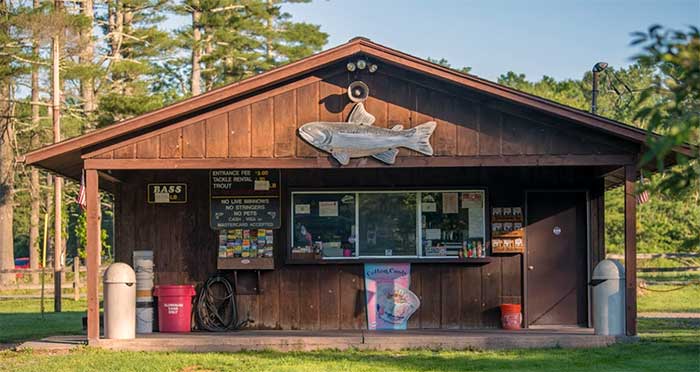 Don't want to fish? Grab a bag of feed and feed them instead! You can also take a self-guided tour of the hatchery. There are picnic tables on the property. Pole rentals, bait, tackle, ice, and snacks are available at the fish store.
Hours: Open April – October.
Fall Hours: Closed on Monday, Tuesday, Wednesday. Open Thursday and Friday 8:00-4:00, Saturday and Sunday 8:00-6:00.