Camp Canadensis is a premier seven-week co-ed sleep-away camp, ages 7-16. This is one of the grandaddies of Pocono Mountains camping experiences, in business since 1941. This camp has it all, including a STEM facility that allows kids to explore the fundamentals of technology and engineering.
The Camp Canadensis program is based around sports, outdoor adventure, and the arts – "Art, Music, STEM, and Games." They also promote themselves as a place where "kids can be kids in a warm and nurturing environment."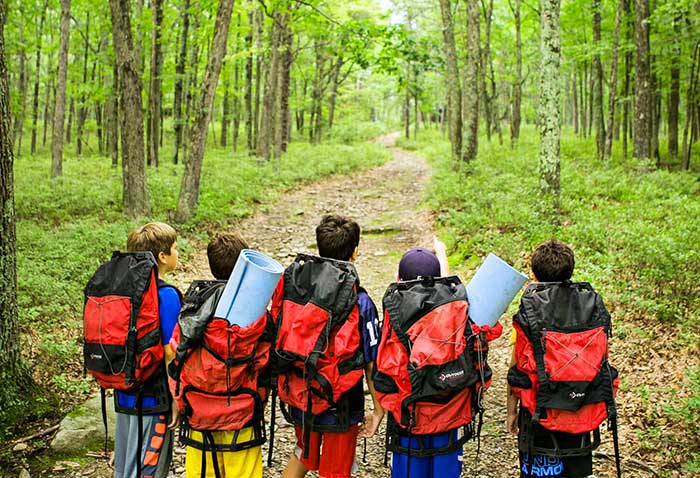 Well-rounded daily programs combines a structured activity schedule that encourages bunk/age-group unity and the experience of trying new things with an elective schedule that allows campers time for individual opportunities and personal skill development.
Facilities include 75-acre private Lenape Lake, indoor and outdoor hockey rinks, a 2,500-square-foot gymnastics room, indoor and outdoor basketball courts, two heated pools, a 9,000-square-foot art center, a high ropes adventure course, a low ropes team building circuit, a 40-foot high rock wall, horse stables, a golf range, an all-weather outdoor amphitheater, and 16 tennis courts, 12 of which are lit for night use.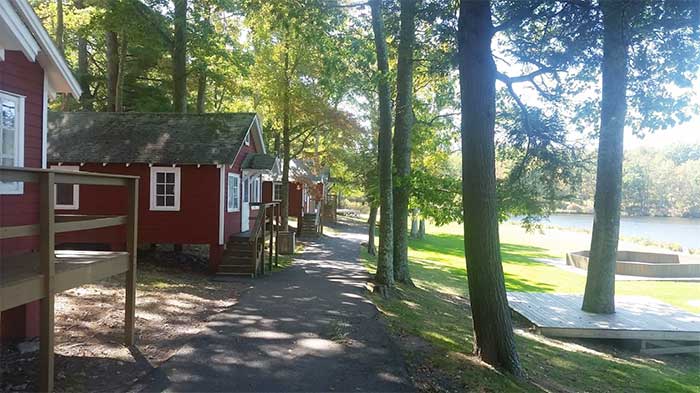 Lake Lenape, Camp Canadensis's own private, 75-acre lake is used for all water sports. 12 scenic trails (13 miles total) surround Lake Lenape and are used by campers for mountain biking, Honda motorbike, and horseback riding programs. Campers also hike these trails on their way to campground sites with platform tents, all located on the Camp Canadensis property, for overnights. There is also a waterfall nearby. There are a number of fire pits spread throughout camp for campfires and s'mores.
Horseback riding lessons, private tennis lessons, out-of-camp golf program, and the Tennis Academy with entry into USTA tournaments are available for an additional fee.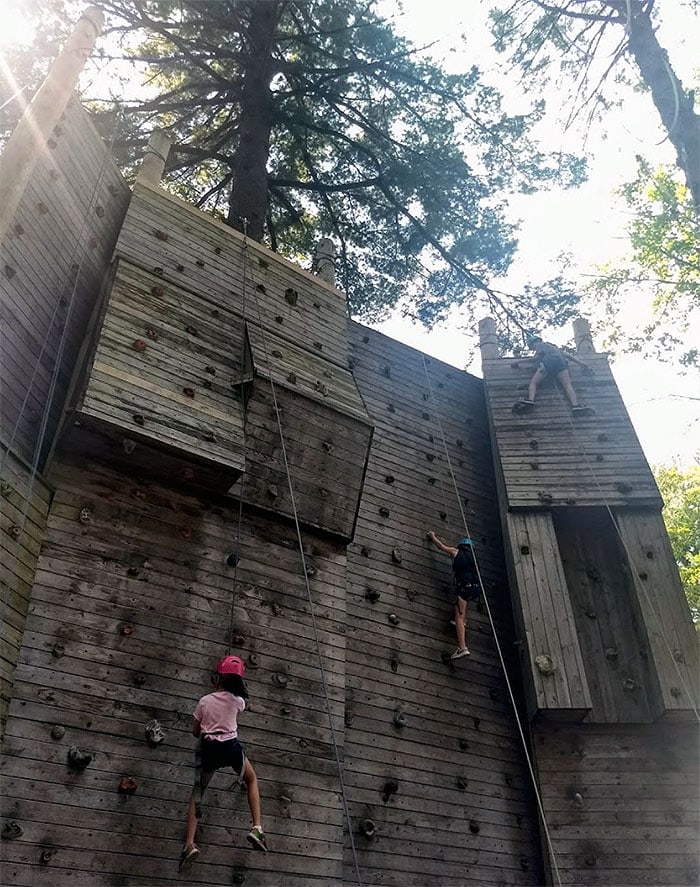 The Arts – Art. Music. STEM. Games.
Most campers have visits to varied art programs each week. Female and younger campers rotate through the art programs with more frequency. These programs include woodshop, ceramics, fabric arts, and general arts & crafts. Even more art electives are available to all ages and genders.