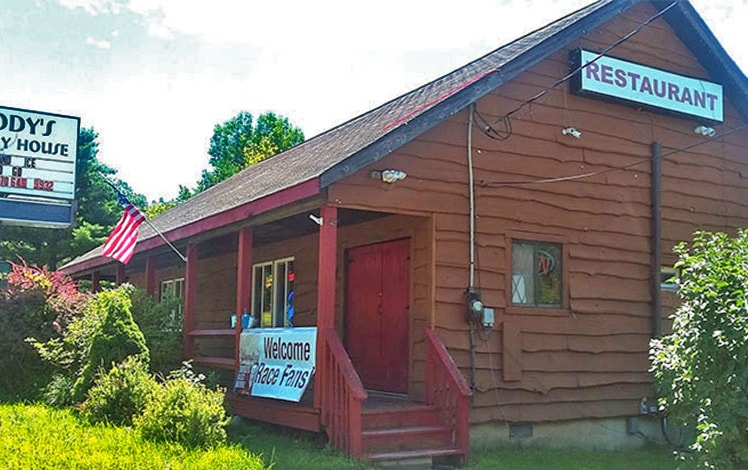 Woody's Country House is a small roadside place popular with locals. Burgers, ribs, cheesesteaks, and daily specials.
Big screen TV at the bar, inexpensive beer. Booth and table seating. Minutes away from Pocono Raceway, Lake Harmony, Jack Frost, and Big Boulder.
Woody's Country House has got a full bar and beer to go.
"Stopped by after a recommendation from the people we were renting the house from while on vacation. Food is FANTASTIC! Chili is really good and ribs are also.Home made bread served with the ribs and also used to make grilled cheese sandwich. AMAZING! Waitress was very patient and nice. Will definitely be returning before we leave the Poconos."