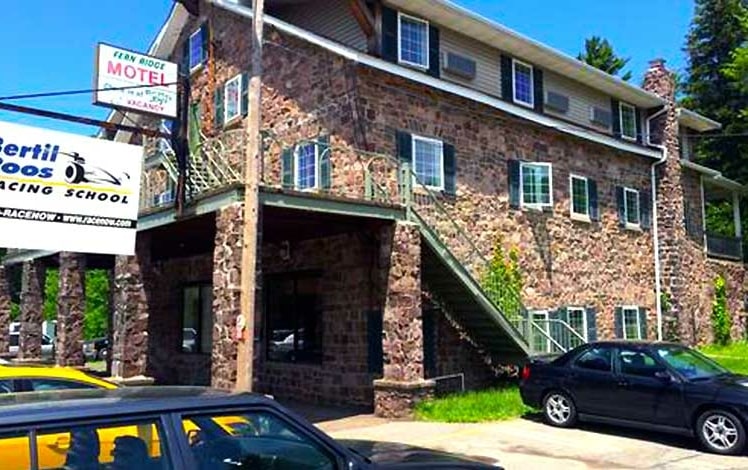 Fern Ridge Motel is part of the next door little bar-restaurant called Murphy's Loft.
Fifteen fully remodeled rooms offer affordable pricing. Minutes from whitewater rafting, Pocono Raceway, Big Boulder, and Jack Frost ski areas.
The Fern Ridge Motel was built in the 1940s using stone from the area that is now Big Boulder. All rooms have cable, private bathrooms, and air conditioning. There is no WiFi or refrigeration.
"This place is an excellent choice for anyone looking for a utilitarian, no-frills room that is as cost-effective as possible without being dirty. Served me well during my skiing days on the East Coast. It's not fancy or overly welcoming, but it certainly gets the job done. Ignore the nutjob complaining of ghosts."

"We have stayed at the Fern Ridge for the last several years while attending the races at Pocono Raceway. It is located about one mile from the track, so the location is perfect. The building itself is made out of stone from one of the nearby mountains. It is basically a clean, no-frills, inexpensive place to stay. When you return from the track, you have a clean room, clean sheets, clean bathroom – what more can you ask for? There is also a large deck that overlooks Route 115 where all the race fans gather at the end of the day. If you're looking for a clean place to stay without the name of a big hotel chain, this is a good place to look at."