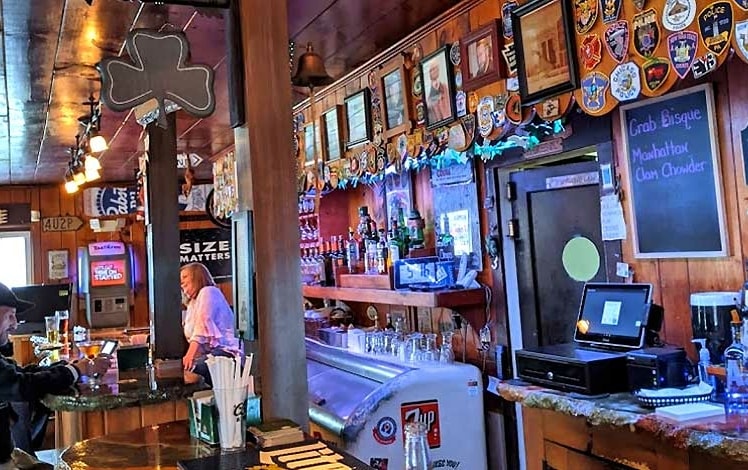 Da's Pub is a warm, friendly joint in a 1925 building with old-fashioned decor. Reuben sandwiches, fish and shrimp baskets, burgers, and sandwiches that include prime rib, Reubens, cheesesteaks, and clubs. Staff is friendly and the food is delicious. Plain on the outside, cute and cozy on the inside.
Da's pub serves dinner, steaks, seafood, ribs, and daily specials. People rave about the food. They've got great cheesesteaks, and the beer selection has a lot of Irish option. Sports on the TV at the bar and a back room for dining.
"We usually stop intoo Da's Pub when we are leaving our vacation home. Good food, nothing fancy, but a nice little old neighborhood bar convenient to ski areas. Love the Reuben! Good service too!"
Fishing? You're just a minute down the road from AA Outfitters Fly Shop where you'll find experienced fly fishermen, guides, instructors, and fly tyers, along with a super stocked store.