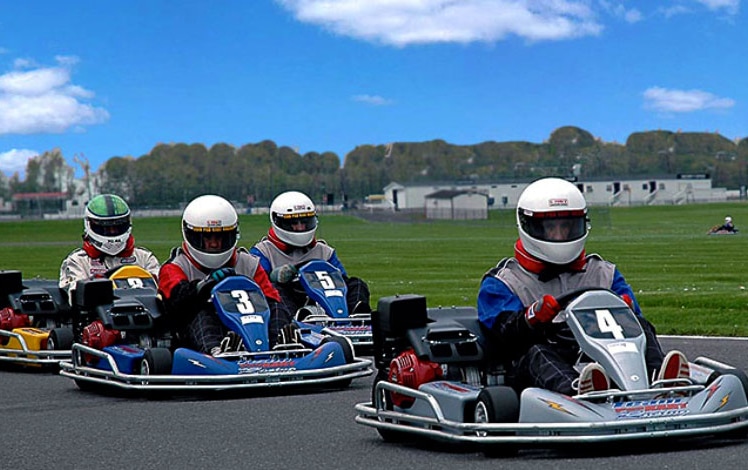 Pocono ProKart Racing gives you a race wheel-to-wheel 1″ off the ground, at speeds of 50+ MPH on a 3/4-mile road course inside on the south road course inside NASCAR's famous Pocono Raceway.
Pocono ProKart Racing supplies the karts, racing suits, helmets, trophies, and virtually everything you need for an action-packed day of racing. Sign up as an individual and you will be put on a team, or bring a team of 3 and challenge the other 13 teams.
The Team ProKart Racing format is similar to the famous Le Mans 24-hour race. The day begins with a driver meeting to go over the rules and procedures for pit stops. Then you're let loose on the track for a 1/2 hour practice/qualifying session.
When they drop the green flag, the drivers run across the track, jump into their karts, and the race has begun. Ages 14 and up.
A Stay and Play package is available with lodging at Pocono Raceway's own The Village at Pocono. Stockcar Racing Experience will handle both your driving experience reservation and your room reservation.