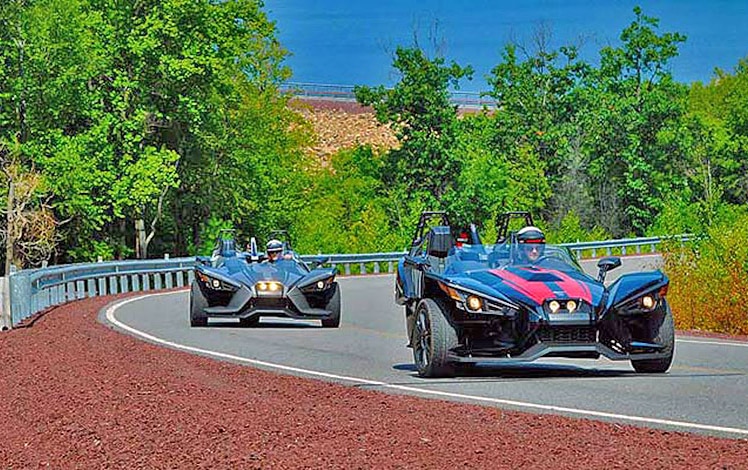 Pocono Slingshot Rentals provides a fun way to tour the beautiful natural scenery, historic towns, and 100 lakes of the Pocono Mountains with a 360-degree view from an open-air cockpit. The Polaris Slingshot is a sort of hybrid of a motorcycle and a car. With dual seats, it's a perfect getaway for couples touring the area, and auto touring is ever so chic, isn't it. Just don't wear a scarf.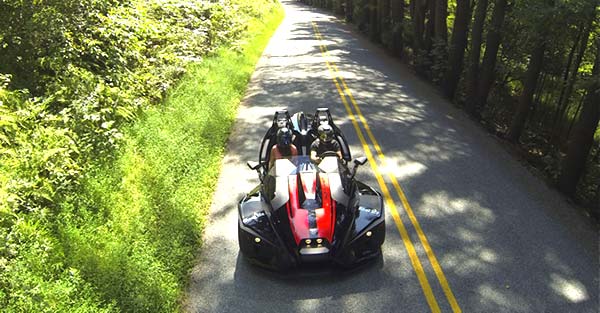 Located only 2 hours from New York City and Philadelphia. Rentals are available April-October from a half-day up to 5 days.
Minimum Age: 25, valid driver's license required, must be able to operate a manual transmission.