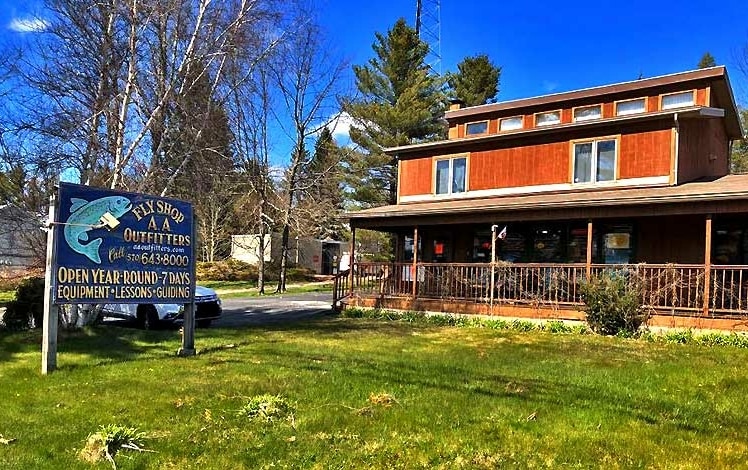 AA Outfitters Fly Shop is fully stocked and located in Blakeslee, surrounded by great fishing streams and rivers.
They are experienced fly fishermen, guides, instructors, and fly tyers. AA offers lessons, guiding, and instruction. Their selection includes over 200 fly rods and blanks, more than 100 reels, 300-plus fly lines, more than 50 pairs of waders and boots, over 1000 packs of hooks, and thousands of packages of fly tying materials.
– Guiding and information on great area trout waters including the Lehigh River, the Lackawanna River, the Delaware River, Mud Run, Hickory Run, the Broadheads, Tobyhanna, and other area streams.
– Guiding and information on the Susquehanna River for smallmouth bass.
– A fully-stocked fly tying area where you can try the full line of Renzetti Vises, and other fly tying tools and materials.
– Special clinics on fly tying, fly fishing, and equipment.
– Free fly casting instruction when you purchase a fly rod.
– Free fly tying clinics throughout the year.
The AA Outfitters Fly Shop staff has experience fishing all over the United States in both fresh and saltwater.