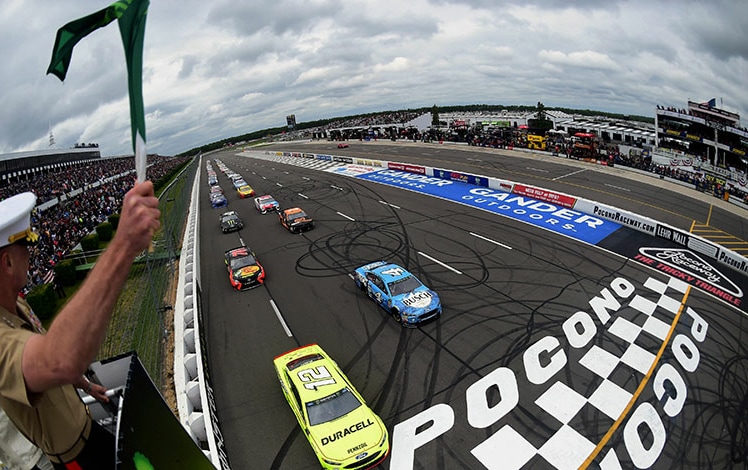 Pocono Raceway is a superspeedway located in the Pocono Mountains in Long Pond, Pennsylvania, also known as "The Tricky Triangle." Focus is on NASCAR races, with three motorsports event weekends every year.
"Pocono is not for sissies. They don't call it the Tricky Triangle for nothing. It's something to conquer, not to walk away from."– Mario Andretti
No other NASCAR track is exactly like it. Pocono Raceway is a 2.5-mile track with three distinct corners and no turn 4 (hence the facility's "What turn 4?" tag line). Those varied corners are connected by straightaways of different lengths, including the longest straightaway on the current NASCAR schedule on the front stretch.
If you've got a real need for speed, you can be the driver at the Stock Car Racing Experience. Camping, events, air show.
A Stay and Play package is available with lodging at Pocono Raceway's own The Village at Pocono. Stockcar Racing Experience will handle both your driving experience reservation and your room reservation.