Sango Kura is Pennsylvania's first and only sake brewery. Here, you can try about a half-dozen types of sake, including dry-hopped and bourbon barrel-aged varieties.
Sango Kura brews Pennsylvania sake — traditional types like junmai ginjo, taru (cedar-aged), nigori (unfiltered), and namazake (unpastuerized) as well as distinctly American takes like dry-hopped and bourbon barrel-aged junmai.
Their Wabi Sabi Kitchen offers authentic Japanese cuisine including sushi and ramen, with a twist – authentic Japanese street food. The restaurant specializes in house-made Ramen and a full traditional Izakaya menu. The menu is sushi, okonomiyaki, poke bowls, and glorious, glorious ramen in four styles, including a vegan option.
Sandwiches include Kaarage chicken, pulled pork, and shrimp tempura.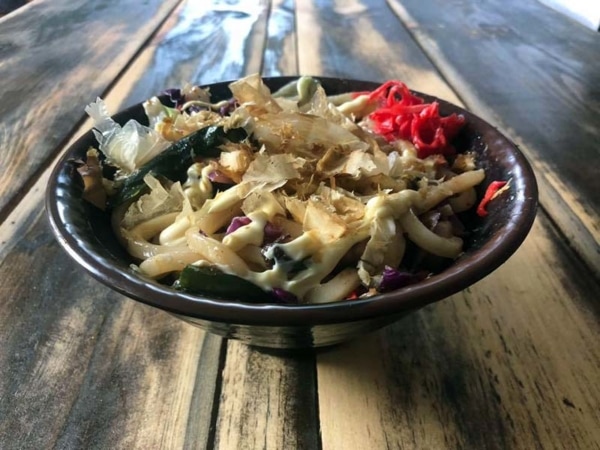 Yaki Soba, Ramen, Udon, and Yaki Udon make up the mainstays of the noodle menu and are enhanced by daily specials. Japanese street food includes Okonomiyaki and Onigiri.
"Sustainable sushi" is fish selected from healthy populations on sustainable farms or is responsibly caught. The sushi menu includes salmon and tuna rolls, eel roll, and Anago eel avocado roll.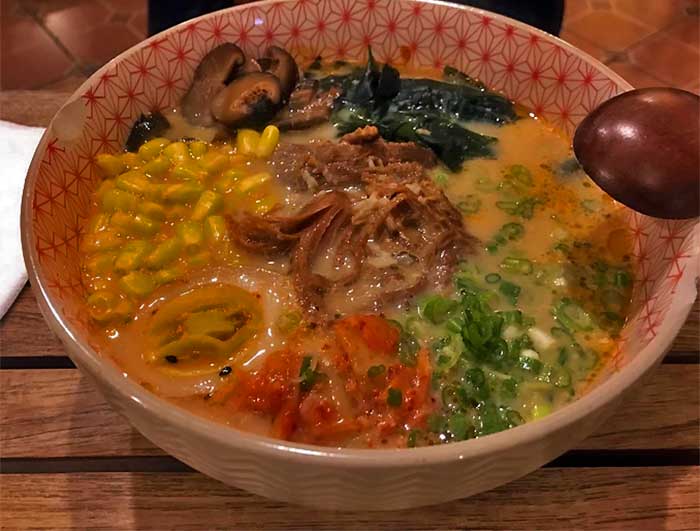 Sango Kura's sake is served at Sarah Street Bar & Grill and ShawneeCraft Brewing Company. The Charcuterie in Stroudsburg makes a special drink, the Man O' War: it's Taru sake, Silverback Distillery bourbon, orange syrup, and fresh lemon juice.
What a hidden gem! The food here is tasty and authentic, the staff is friendly and knowledgeable, and the atmosphere relaxed and folksy. If you come to Delaware Water Gap, do not forget to visit Sango Kura. In fact, come to Delaware Water Gap just to visit Sango Kura!– Erik Brown on Google