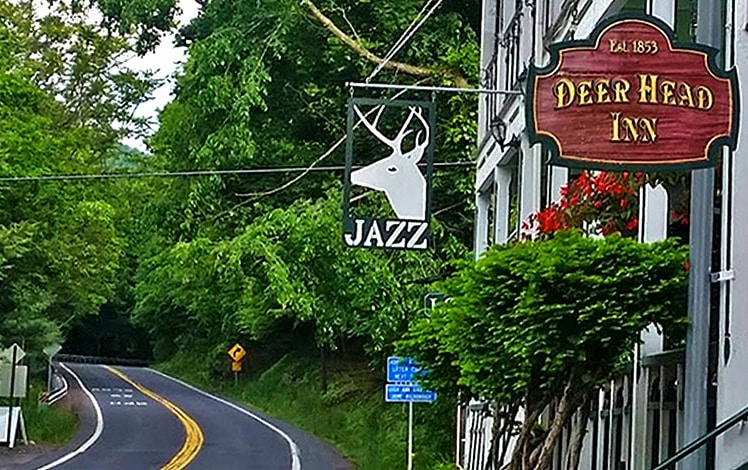 The Deer Head Inn is the longest continually running jazz club in the United States. If we had our choice we would rename this American treasure "The Legendary Deer Head Inn", because it is such a special place. Make it your business to stop into this historic venue. Bonus: you'll find yourself in the charming town of Delaware Water Gap.
The menu is described as "American Eclectic." Brie Flatbread with Caramelized Pears and Arugula is a starter, along with Thai Ginger Salad and soup of the day. Dinner entrees include a half-roast chicken, Sesame Ahi Tuna, and Japanese Spicy Tofu. The lighter fare menu offers burgers (including a vegan burger), quesadillas, and a chicken sandwich. Dinner is served on Thursdays through Saturdays from 5:30 to 9:30, with lighter fare available until 10:30 p.m.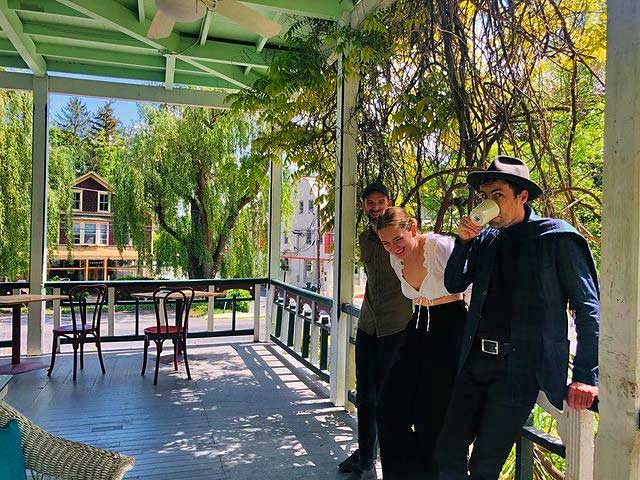 Live music Thursday thru Sunday. Dinner reservations are strongly suggested. Music starts at 7:30 and plays until 10:30.
Jazz has made the Deer Head a mecca for artists and devoted fans since the end of WWII. The inn boasts 10 rooms and 2 suites with private baths. True jazz aficionados might want to dig in and stay, but most people come in for live music 4 nights a week.
The legacy of this very special venue is captured by in-house record label Deer Head Records.