Silverback Distillery is the only mother-daughter distilling duo in the nation crafting high-quality, award-winning spirits. They produce bourbon, honey rye, Strange Monkey gin, Beringei vodka, and more!
They've turned an airplane hanger into a production facility and tasting room. Now they offer premium craft spirits available in straight pours, cocktails and their famous smoked drinks. Stop by to relax, sit back, and sip award-winning spirits. And if you're feeling great, take home a bottle to share with family and friends.
Whiskey, vodka, and gin are made from the highest quality grains available.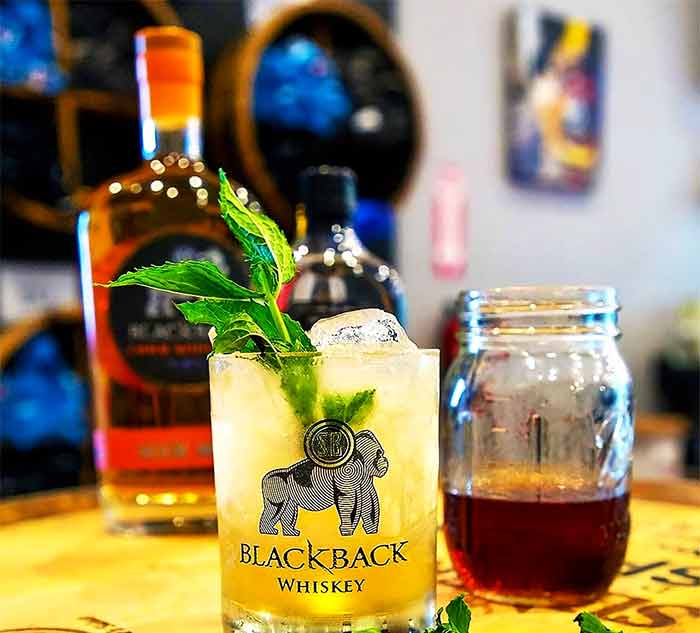 It's a production facility with a tasting room where you can enjoy mini cocktail flights, barrel smoked cocktails, or whiskey served neat.
They offer some prepackaged snacks, but feel free to bring your own food into the tasting room to munch on while you sip our spirits. They often have food trucks at their Saturday events, so check their website's calendar for more info.
Silverback Distillery has a friendly staff and 2 bars. Indoor seating is available, plus picnic tables on their outdoor patio.