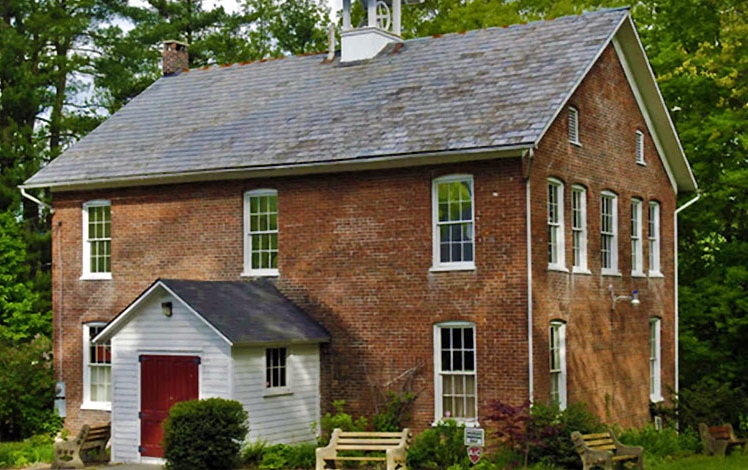 Antoine Dutot Museum: Dutotsville was the first name of the town of Delaware Water Gap, in 1793 when Antoine Dutot founded the town. The art gallery and museum are named for him. Dutot constructed a "boarding house" in the Poconos in 1829, which he named Kittatinny House. That was the start of the resort industry in the Poconos. Over the years of the 19th century, the Kittatinny House grew to become one of the largest resort hotels and hence Delaware Water Gap became one of the best-known resort towns, only behind Saratoga.
The natural beauty of the Delaware Water Gap proved to be an attraction to people traveling through the area as early as 1820. The town was the second largest inland resort town in the U.S. after the Civil War. The Gap enjoyed a national reputation that drew prominent financiers, politicians, and society people from the time of the Civil War until World War 1.
When the resort industry began to expand after World War II, Delaware Water Gap seemed content to let the resurgence pass the town by.
The gallery presents top regional artists while the museum relives the history of Delaware Water Gap, a town so popular a century ago that it was second only to Saratoga Springs in New York as an inland tourist destination in the United States.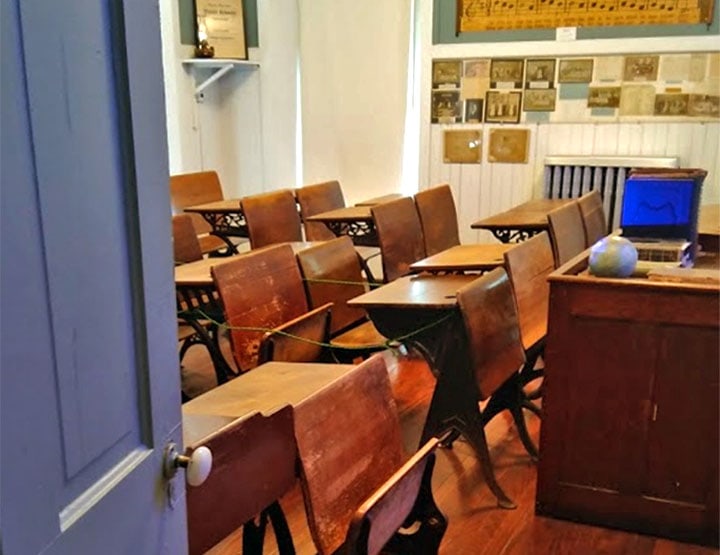 The museum and gallery are housed in a charming brick school house circa 1850. The building served as the borough's school for 99 years until 1969, and that history is recalled with a recreated 1920s classroom on the second floor.
Antoine Dutot Museum is open Saturday and Sunday, 1 to 5 pm, May to October (Memorial Day weekend to Columbus Day weekend).
Donation $2.00, children under 12 Free.