Deer Head Inn is a historic 1869 four-story hotel that is conveniently located in charming Delaware Water Gap next to the Appalachian Trail. It's a simple and old-fashioned kind of place, not a modern luxury hotel. It's for the jazz-loving, trail-hopping romantic who loves the charm of a hotel steeped in a bygone era, and in a charming small town. The bar and restaurant on the ground floor also happens to be the longest continually running jazz club in the United States.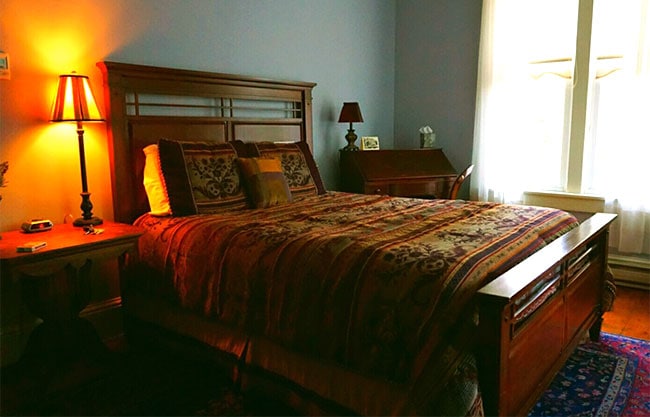 The 8 understated rooms have wood floors, antique-style furnishings, and private bathrooms. Suites add living rooms with a pull-out sofa. There is no elevator, no TV, no bells and whistles.
Amenities include 2 porches, a relaxed restaurant, and a lively jazz bar featuring regular live music. The bar, restaurant, and jazz club are open Thurs – Sun. Breakfast is served on the weekends only.
The inn is a mile from Interstate 80, 4 miles from the Sherman Theater, and is located in the Delaware Water Gap National Recreation Area. It's a perfect overnight for spending a day or two in the national park and hopping back onto route 80 in just a jiffy.