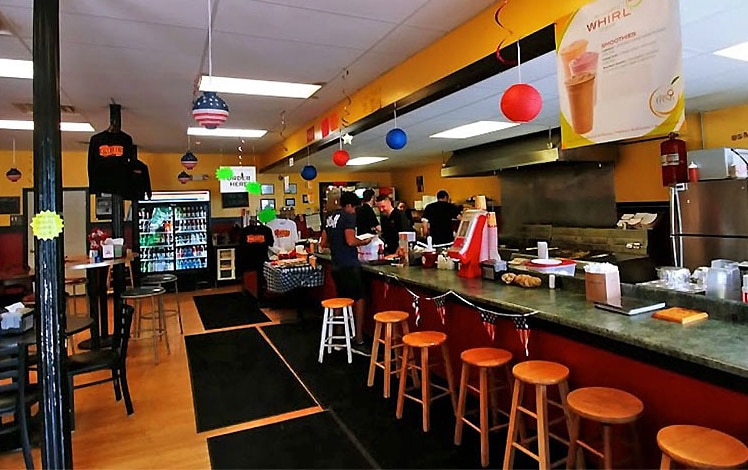 Paulie's Hot Dogs Honesdale
Paulie's Hot Dogs of Honesdale offers cheap, fast, fresh, and delicious food until midnight, 7 days a week. Lots of fun boardwalk-style fast food from cheesesteaks, burgers, 16 styles of grilled dogs, baskets, and fries.
Choose from nachos, pierogies, mozzarella sticks, chicken tenders, tacos, gyros, and wings. Everything is fresh and made to order.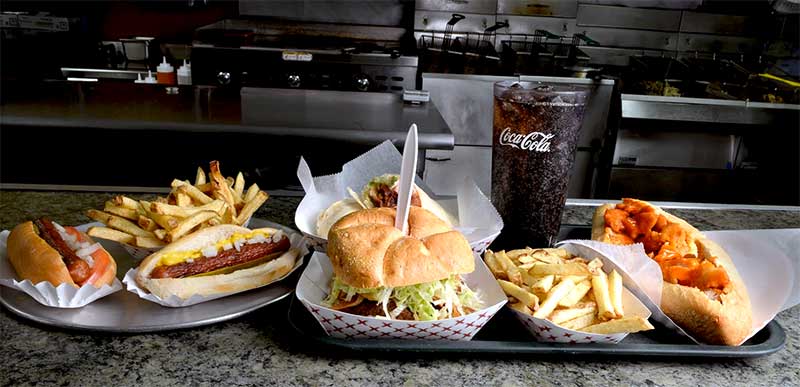 All frying is done in peanut oil. Hand-cut french fries are great on their own or make a choice from an array of toppings from chili & cheese to all the fixins' for Disco Fries.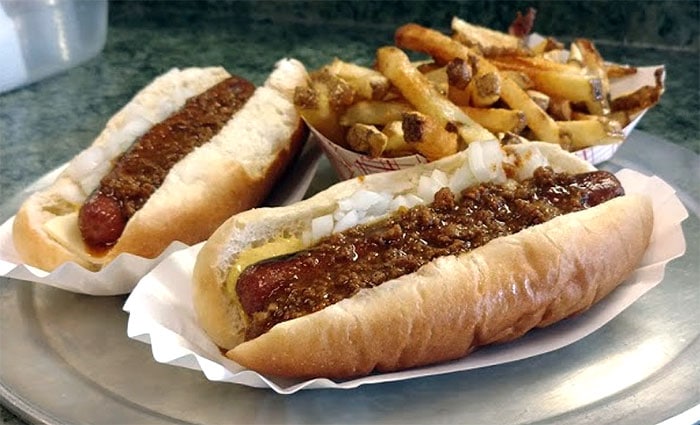 Owner Paul continues the carnival-style eats for his dessert menu. Opt for the deep-fried Oreos, funnel cakes, soft-serve ice cream, floats, shakes, sundaes, and more.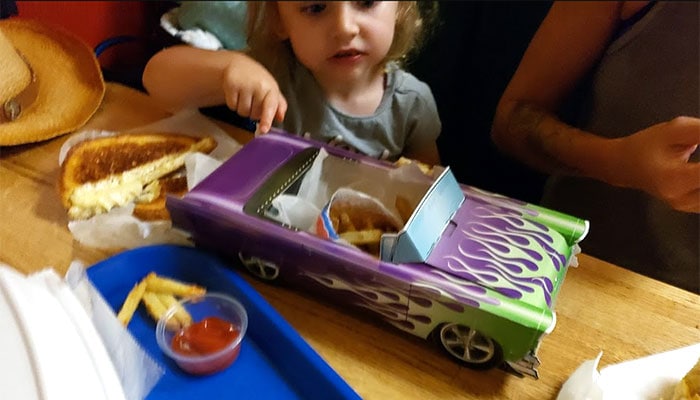 Its spacious; a room to the side has pool tables and arcade games, so let the kids have at it. Speaking of the kids, there's a kid's menu, in case you can't cobble together a perfect kid meal from the choices on the menu.
Get your food to-go, sit inside and chow down, or grab a picnic table out front.