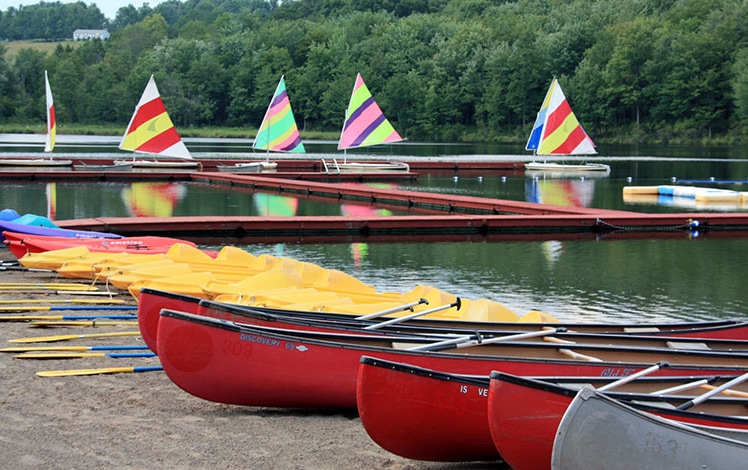 Camp Cayuga is a traditional non-sectarian co-ed sleepaway camp for ages 6 to 16, in business since 1957. The camp is located on a secluded 350-acre estate with its own private lake (yep, Lake Cayuga) and an emphasis on outdoor activities and skills.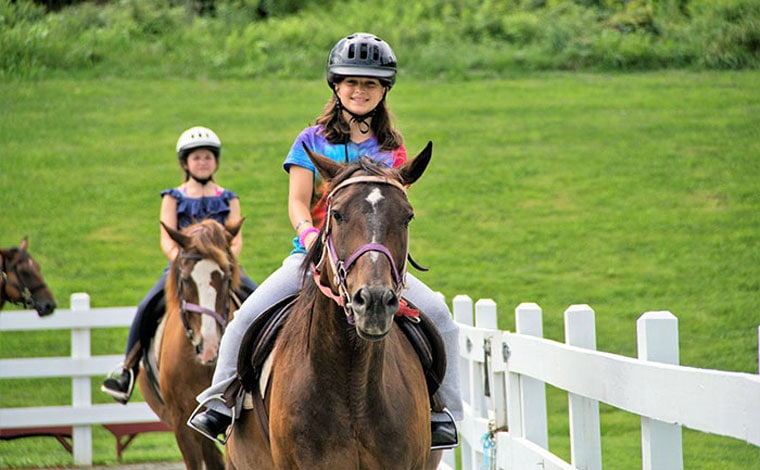 Cayuga's action-packed program features 60 activities every day including horseback riding (no extra fee), flying trapeze & circus, paintball, bungee trampoline jumping, in-line skating & skateboarding, performing arts, ceramics, rock climbing, zip line, ATVs, scuba diving, swim meets, horse shows, intercamp tournaments and more. Cayuga's property is divided into 2 campuses: one for teens and one for younger children.
Activities are absolutely off the charts, with everything from karate to wrestling. The Athletic Department is headed-up by an Athletic Director who is a professional educator and coach.
Special to Cayuga is the Flying Trapeze and Circus Arts Program, in addition to water sports on the lake and media arts, including digital photography, creative writing, and video camera filming.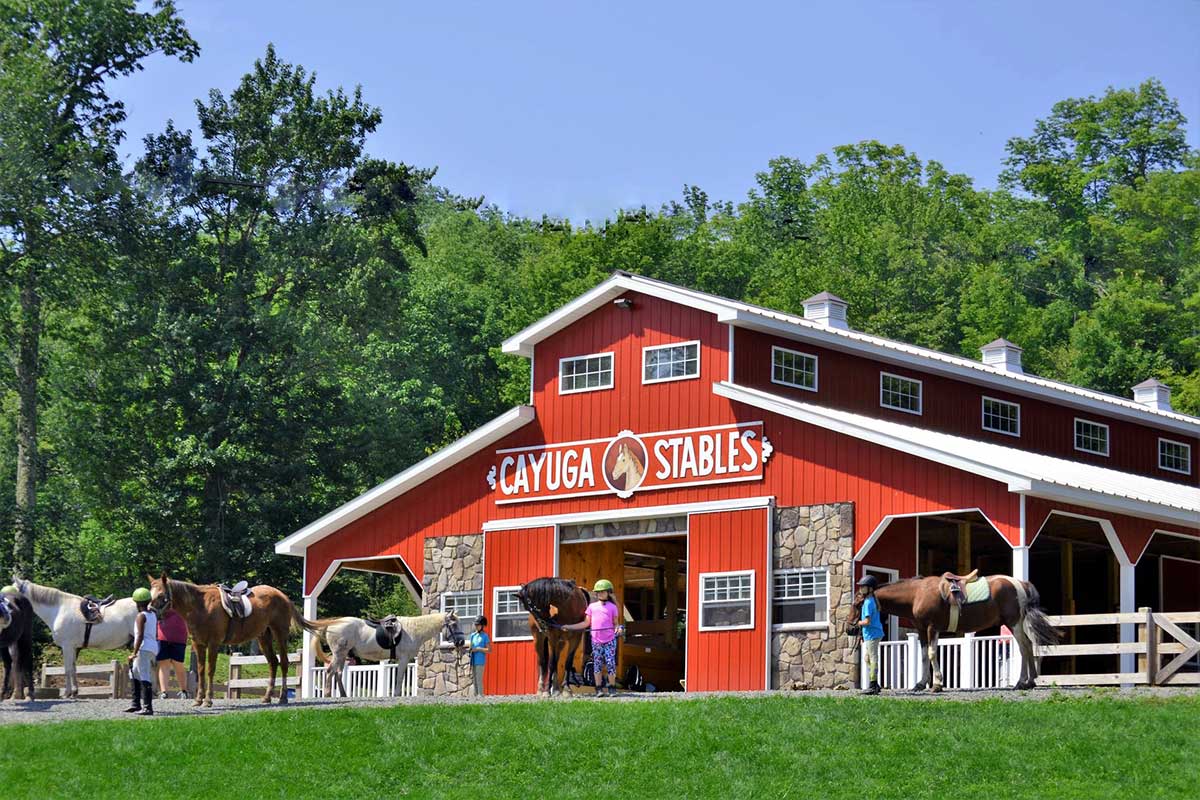 Special Features: Separate Teen Campus; Diversified Program with over 60 daily activities; Free-Choice Electives (campers select activities each day); Comprehensive Facilities; Flexible Sessions (2, 4, 6, 8 weeks).
Cayuga's natural landscape divides its 350 acres into two separate campuses on the same estate. Each campus is located on opposite sides of the lake and operates self-sufficiently with its own Dining Hall, Gymnasium, Creative Arts Center, Swimming Pool, Activity Sites, and Health Center.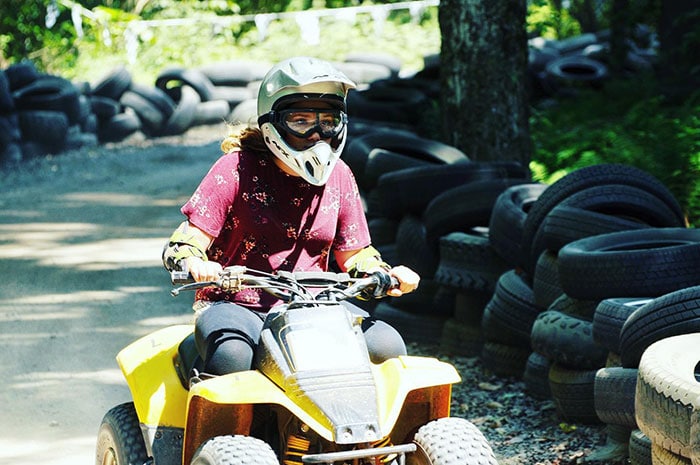 Campers entering 5th grade and higher participate in Cayuga's Elective Program. It's a "free-choice" program that provides an opportunity for campers to explore their individual interests. Campers design their own activity schedule on a daily basis by selecting from over 60 different activities.
Teen Campus is reserved exclusively for teenagers entering 8th to 11th grade who are 13 years of age or older before the camp season begins.