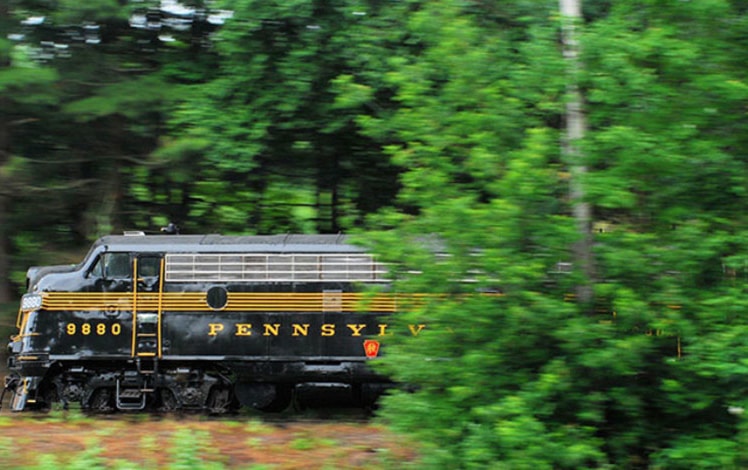 The Stourbridge Line Train Excursions
The Stourbridge Line in Honesdale offers scenic tours on an old-fashioned 25-mile train ride through beautiful landscapes and small towns along the scenic Lackawaxen River. Highly recommended during the gorgeous Pocono leaf-peeping season.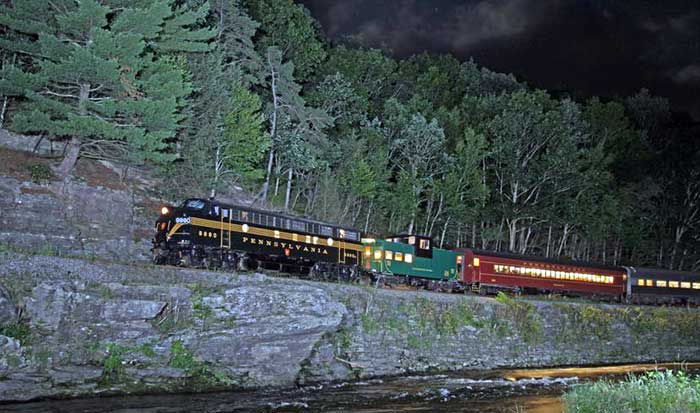 Spacious resorted vintage cars hail from as early as 1920. Some are air-conditioned, and the staff and conductors are friendly and knowledgeable. Check the website for their seasonal schedule with weekend service. Themed rides include the Ice Cream Express, Wine Tasting Express, Afternoon Tea, and rides for the kids with the Easter Bunny or Santa Claus.
The Stourbridge Line is located in Honesdale. On August 8th, 1829 the Stourbridge Lion became the first commercial steam locomotive to turn wheels on rails in the Western Hemisphere, making Honesdale the birthplace of the American Railroad.
Bonus – Stourbridge has an EV Charger! They've got one station with two J-1772 plugs, 6.48 kW, for $0.20/kWh. The address is 646 W Park Street.