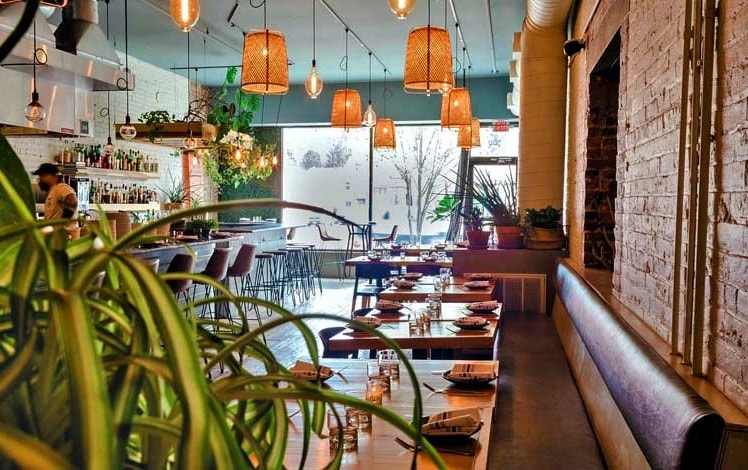 Native Honesdale offers casual fine dining on a sophisticated New American menu. The seasonal farm-to-table menu focuses on high-quality ingredients from local farmers and artisans. Lovely decor and great service.
When the New York Times inevitably "discovers" NEPA, it'll be because of Alex and Caleb Johnson — two veterans of Philly's Safran Turney hospitality empire — and their beautifully delivered, flavor-rich farm-to-table small plates.– Philly Magazine
Try the Farmer Board of local produce, the Butcher Board of liver mousse, lardo, and rabbit rillette, or a Milk House Board of local cheeses including Calkin's Creamery's Noble Road.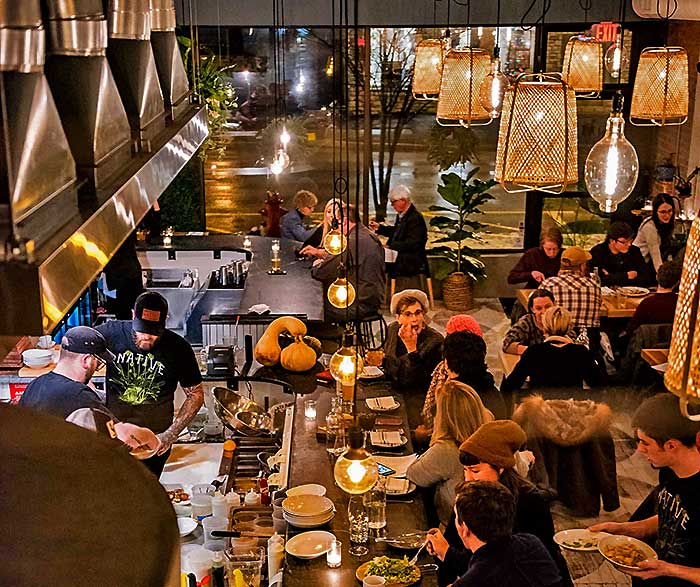 Small plates of meatballs or pork belly or Little Neck clams can be shared, along with large plates of a roasted half chicken, venison Osso Bucco, whole baked trout, grilled cauliflower, or the market-choice steak. For dessert, try their house-made ice cream.
"The atmosphere is and food are exquisite. It was a bit like being Philadelphia or New York all while retaining a down to earth feel. The food is unlike anything I've tasted in a long time. A wonderfully refreshing restaurant all around! I can't wait to go back."
A line up of toasts include smoked salmon and venison tartare.
Seating includes tables and counter seating, all have a view of the open kitchen.
Native Honesdale has a lovely list of selected wines and American Craft beer and cider. Cocktails include a Maple-Cardoman Old Fashioned and the house signature cocktail of gin and elderflower.