Calkins Creamery is a small artisan cheesemaker on Highland Farm in Wayne County, Pennsylvania. A variety of both raw and pasteurized cheese are available for purchase directly from the farm's stand. The proprietors say "Come to the farm Monday-Friday most anytime or Saturday 11 am to 3 pm. Call Calkins at (570)-729-8103 for more info on cheesemaking classes and tour reservations.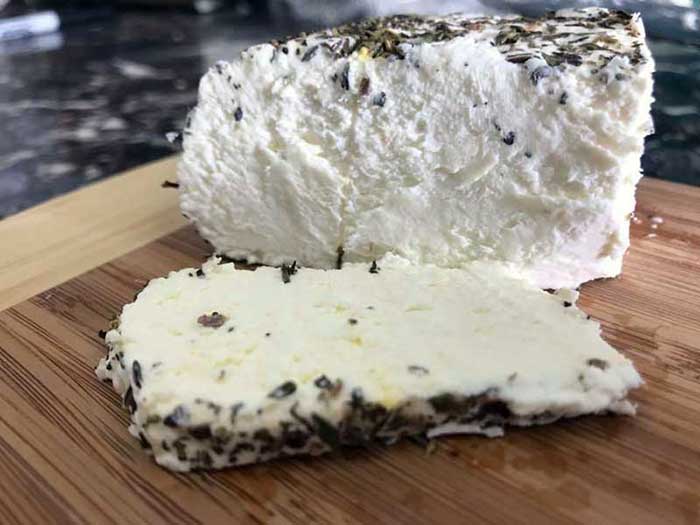 Try garlic cheddar Vampire Slayer or soft-ripened Noble Road. Elsa Mae is cheesemaker Calkins' version of a washed rind Taleggio. Levon's Luck is a small Tomme, an ancient cave-aged mountain cheese seeped with orange peel and coriander and then washed with beer.
Emily Montgomery, the cheesemaker, produces an array of raw milk aged cheeses as well as fresh, pasteurized cheeses. Emily's father and brother, Bill & Zack, operate the 6th generation family farm which was established in 1841. Cheese is aged at the creamery and underground in the caves at neighboring Calkins Creek Vineyard.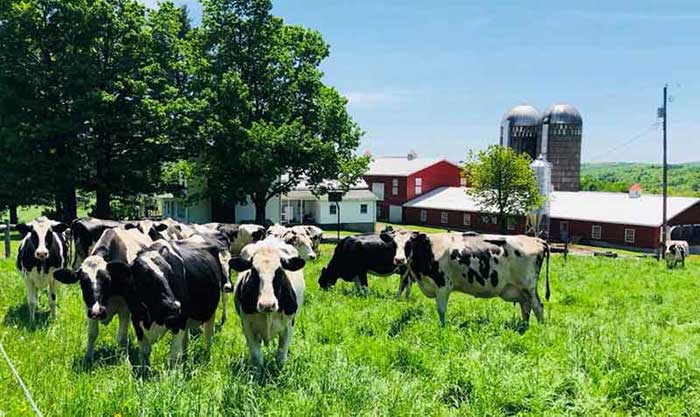 Calkins Creamery produces 13 different kinds of raw milk, aged cheese. Flavors range from the 1841, which is a creamy, tangy American Havarti perfect for grilled cheese or with your favorite crackers, to its Levon's Luck, a small Tomme steeped with orange peel and coriander and then washed with … beer!
Here's a sampling of their raw milk, aged cheese menu:
Udderly Hot – The 1841 infused with locally-grown peppers for a kick!!!
4 Dog Dill – The 1841 infused with a healthy dose of dill
Highlander – Their creamiest semi-hard cheese.
Smoke Signal – Delaware Delicacies Smokehouse turns their Gouda into a delicious smoked cheese!
Calkin's Creamery also produces 10 fresh, pasteurized cheese including:
Noble Road – Brie-style rounds
Noblette – Baby Brie-style wheels
Elsa Mae – Tallegio-style rounds
Moo Mozz – Hand -stretched mozzarella
Stop by and pick up some farmstead artisanal cheese, whey-fed pork, and grass-fed beef. Calkins Creamery farm remains committed to sustainable agriculture and farmland preservation in the manner of the preceding five generations to have owned and operated the farm.