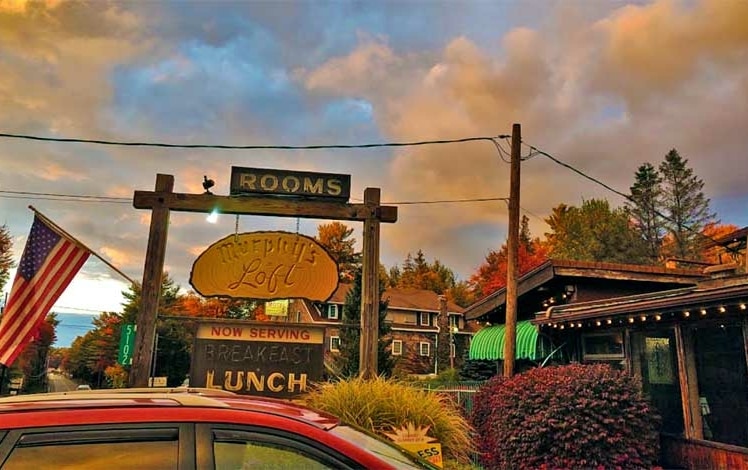 Murphy's Loft has been at it for 40-plus years and serves up bar food — like buffalo wings, burgers, and steaks — in a log cabin-style atmosphere. There's a pool out back that is free to use (once it opens for the season) for customers of the restaurant, and they've even got rooms in next door's Fern Ridge if you need a place to stay.
"Whether you're coming out for a few local beers with friends, going for a swim with the family, or stopping by on vacation, join us for good food, good friends and good times."
Food is average country bar food and includes daily soup, lunch, and dinner specials. Breakfast is served on Saturdays and Sundays from 9 – 1:00 pm.
This authentic log cabin was constructed in 1934 of native spruce, harvested entirely from the woods in the back of the building. It is unusual to find a log cabin where the bark is still intact.
Known for many years as "The Log Cabin", this rustic mountain lodge was a boarding house for hunters and other outdoorsmen. During deer hunting week, extra cots overflowed into the dining room. Long rows of cots were placed against one wall, while hearty Pennsylvania Dutch-style meals were served on tables lining the opposite wall. Of special interest is the milling wheel inlaid over the fireplace.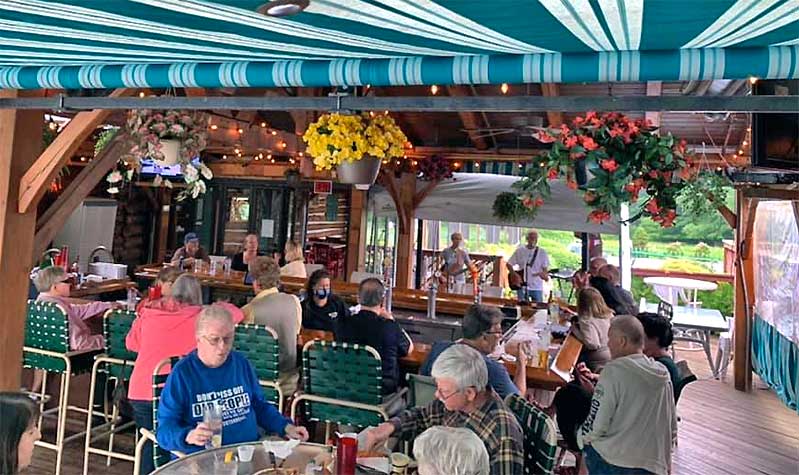 Every Sunday during Football Season, they offer a take-out tray fit to feed four friends ($40 or so) while watching the game. Every week there's a different combination of appetizers, sandwiches or meals. Check out facebook or call (570) 646-2813 on Sunday morning to see what the week's tray includes. Call to order and pick up any time on Sunday.