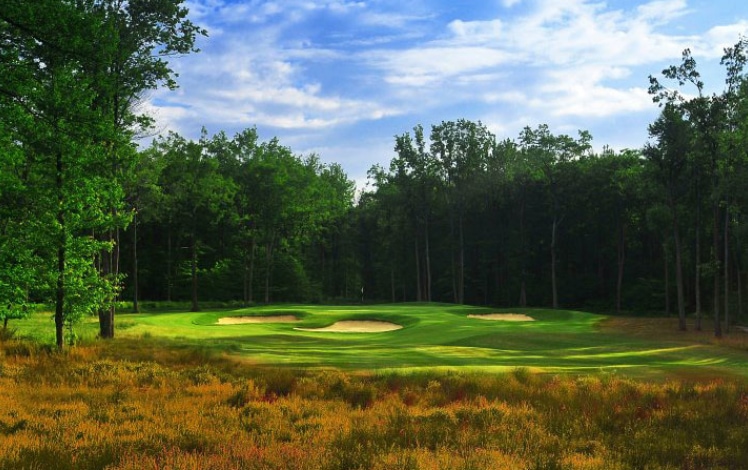 Large and very beautiful course spanning over 200 acres and 7,200 yards. The 18-hole, par 72 course is located on the crest of Jack Frost Mountain that encompasses an elevation of 2000 feet. Oak forest highlights the movement of each golf hole. Designed by Terry LaGree in 2006, it's named one of the "Best Courses You Can Play" by "Golfweek."
Fast course. Wide fairways, easily identified target areas, few uneven lies, and no blind shots. Greens are relatively large and fairways generous, but don't stray…wetlands and forest await.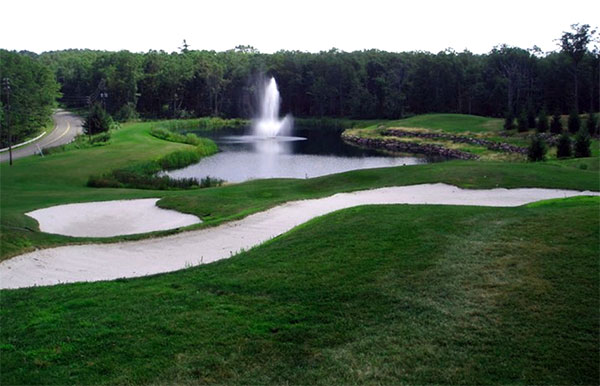 Jack Frost's completely revamped practice area now features a new chipping green with bunkers, a new two-tee short game area, as well as a new putting green. The brand new three-tee Kentucky Blue Grass full driving range with fairway bunker is open all season long. The practice facility is currently open the same hours as the golf course. Download the free course mobile app here.
Golf Advisor: Top Courses in Pennsylvania 2014 – 2018, Top 25 Course Conditions in the U.S., 2014.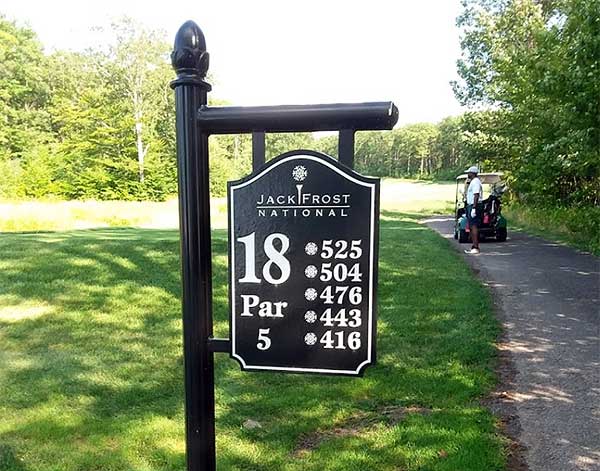 You have two options for food at Jack Frost. There is a counter service sandwich shop in the clubhouse serving burgers, cold sandwiches, and daily specials with tables outside. There is also a pavilion and bar overlooking the driving range. Both the pavilion and the clubhouse offer a full bar.