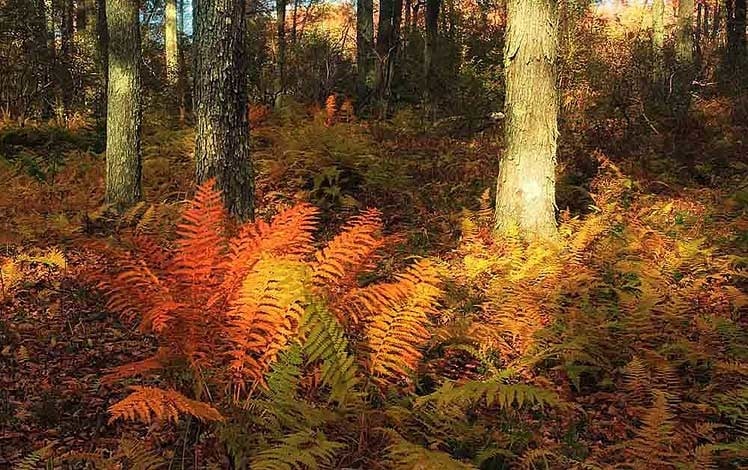 Thomas Darling Preserve is located in one of the state's largest and healthiest spruce forests. The preserve is open to the public for hiking, bird and wildlife watching. More than 1,300 acres of birding and hiking areas are managed by Wildlands Conservancy in partnership with The Nature Conservancy. You can explore the preserve via a two-mile trail and boardwalk system.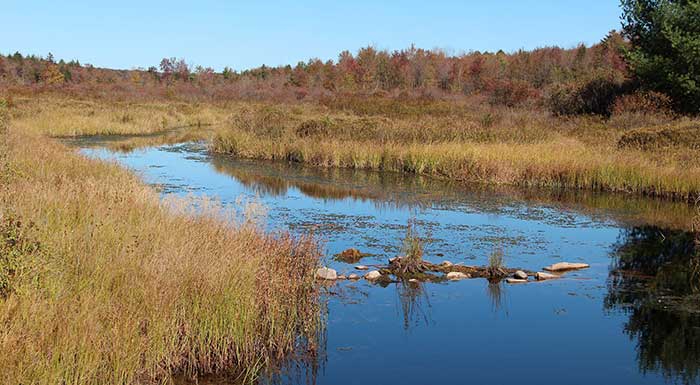 This groundwater-fed glacial wetland, named for Wilkes-Barre naturalist Thomas Darling, Jr., contains ancient marsh waters and glacier-carved landscape.

In spring, large sweet viburnum shrubs decorate the preserve with white, flat-topped flowers releasing a musty odor that earns them the nickname of "sheepberry." And sheep laurel and bog laurel thrive in the preserve's acidic soils.

During autumn, the landscape bursts with cotton grass, along with a colorful palette of wildflowers and blueberries. Year-round, spongy sphagnum moss blankets an array of swamps, fens, bogs and wet meadows encircled by stands of balsam fir, tamarack and one of Pennsylvania's largest native spruce forests.– The Nature Conservancy.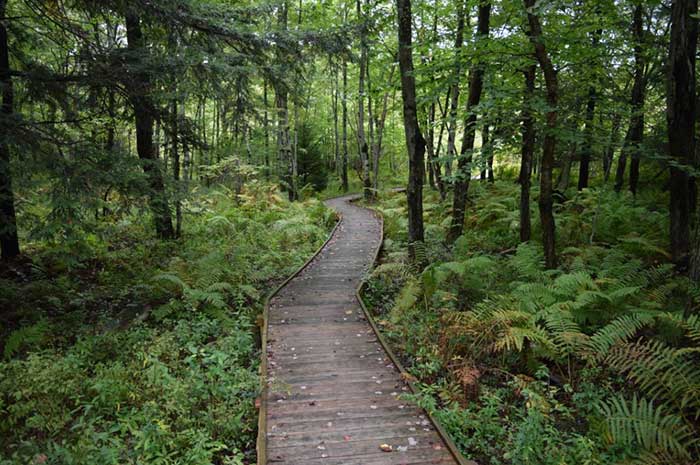 The Thomas Darling Preserve trailhead is outside Blakeslee, off Burger Road. At the intersection of routes 940 and 115 in Blakeslee, go north on Route 115 for one mile. Take Burger Road, on your right, to the trailhead.
You can park at 518 Coolbaugh Road in Gouldsboro, PA 18424.