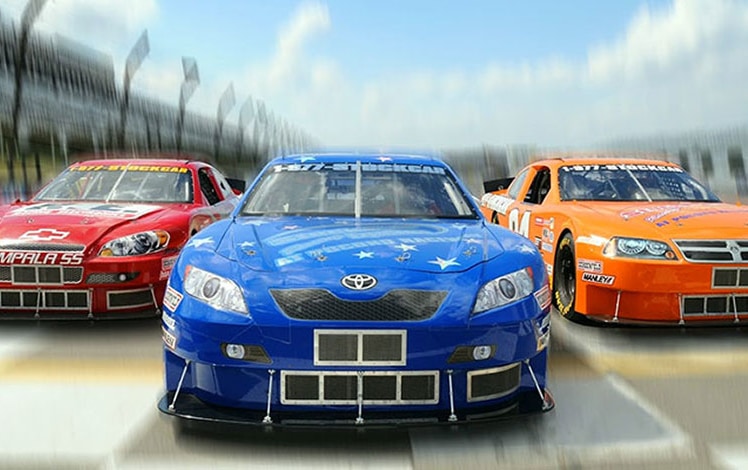 Stock Car Racing Experience is your chance to drive or ride-along in a 600hp NASCAR style race car at speeds of up to 160 MPH on the 2.5 mile Super Speedway at Pocono Raceway. Skilled instructors will teach you the basics of driving a race car. Then you're off for the drive of your life, traveling at speeds up to 160 MPH around NASCAR's famous Pocono Raceway.
All Stock Car Driving Experiences include a one-hour training session with classroom instruction, race car orientation, and discovery laps in a passenger van for race track orientation. Safety gear is provided and includes an official race suit, HANS device, and a racing helmet. Experiences are conducted in a follow the leader format.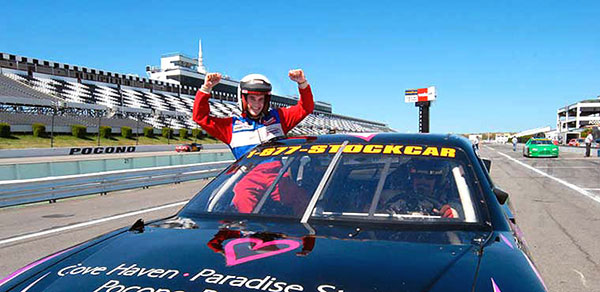 Prefer to ride on the passenger side? The ride-along experience starts with a suit-up in a racing suit and helmet. A professional driver will take you for a serious ride with speeds of up to 160 MPH. Available for riders age 14 and up.
A Stay and Play package is available with lodging at Pocono Raceway's own The Village at Pocono. Stockcar Racing Experience will handle both your driving experience reservation and your room reservation.
If you're looking for a gift for teens older than 14 years of age, have a look at Team ProKart Racing.