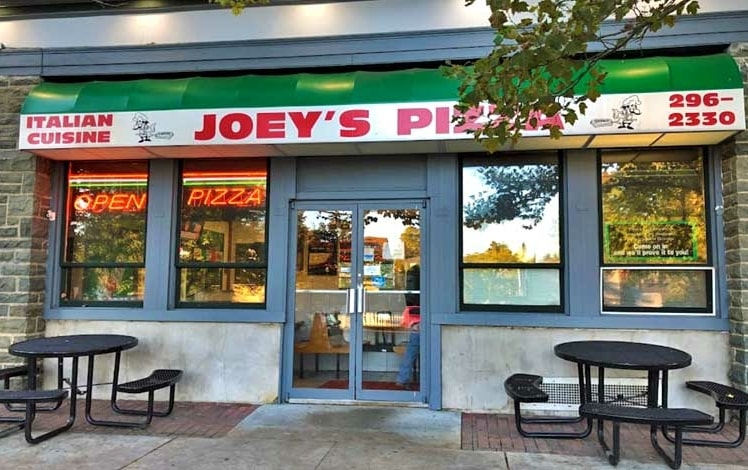 Joey's Pizza is a typical New York-style Italian pizzeria that offers pizza, pasta, all kinds of chicken and shrimp, along with calamari and Zuppe di Pesce.
Pies include Sicilian, regula pies deep-dish pies like a Grandma and a Caprese, and a long list of specialty pizza.
They've got calzones, stromobolis, and rolls. Apps include garlic rolls and mozzarella sticks. A list of salads offers a Ceasar, a Caprese, and an antipasto.
They've got cold and hot subs, burgers, and a Philly cheesesteak.
"Finished a job nearby at 8 and figured everything would be closed in a quiet town like Milford. Was happy to find Joeys open until 9. Classic strip mall NJ style pizza. I mean that as a compliment. This is the kind of place I'd expect to find in any random shopping plaza or strip mall in NJ. Reliably good plain/pepperoni slice. Crust reminds me of pizza back home. Looks like some classic NJ pizza making snuck over the border into Milford. Big menu. Friendly staff and location looked clean."