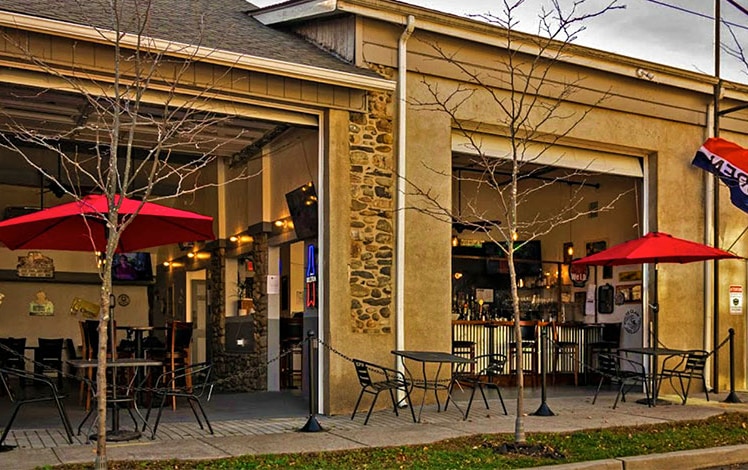 Jive Bar and Lounge in the center of Milford is a comfortable and friendly joint that focuses on weekly live music. Lots of sports TVs. Good place to go sit at a bar and have some finger food. The place is super improved since it was purchased:
Jive Bar and Lounge was recently purchased (2022) by the longtime owner of Milford Hospitality Group. He also took over The Tom Quick Inn, the Hotel Fauchere, La Posada, the former Laurel Villa Country Inn, and the Milford Theater. The updates are great!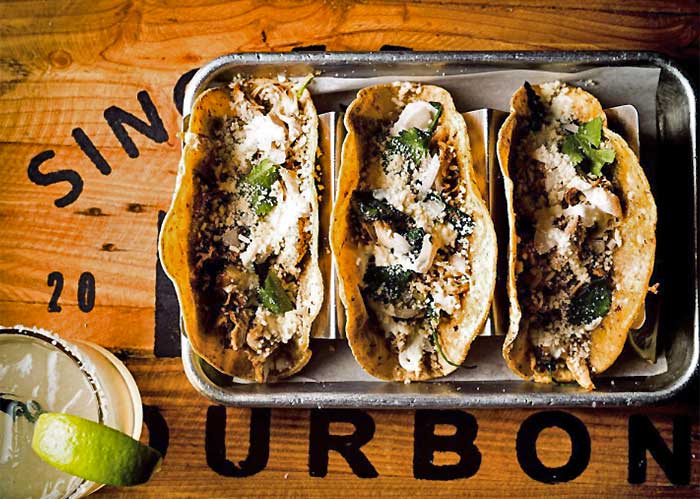 According to themselves: "Jive Bar is a haven for cocktail connoisseurs, craft beer aficionados, movie-goers, music fans, and anyone looking for a bar scene that combines a friendly atmosphere with a touch of class. Jive Bar's connected Garage Bar, decorated with vintage automobile memorabilia and car parts, serves as the lounge's down-to-earth kin, with regular live shows and an extensive craft beer selection. You can keep it dressed down and laid back without missing out on our remarkable drink and food menu."
The new Front Lounge menu includes craft cocktails like Dad's Flannel, based on Bulleit bourbon and Luxardo syrup, and a grapefruit Negroni. Small plates at the bar include Brisket Disco Fries and Sweet & Spicy popcorn.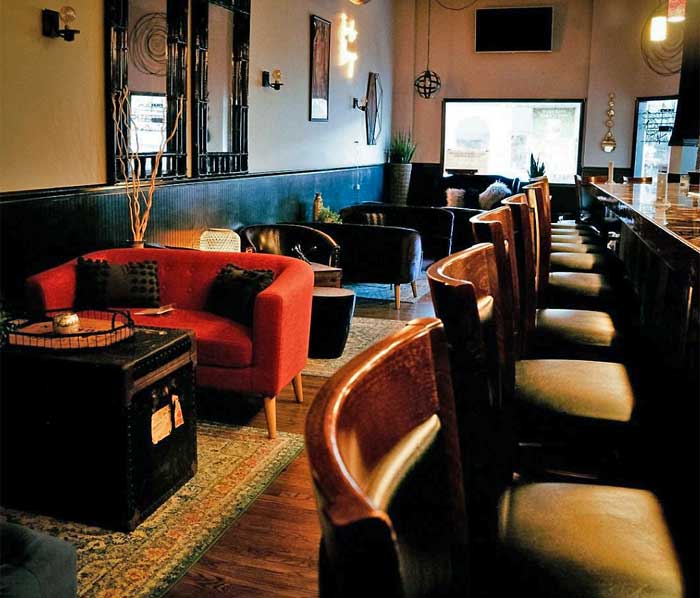 Bar food includes burgers, fries, and wings. They have an awesome outside garage bar with doors open in the warm weather days. Live music every Friday and Saturday night. Awesome place to gather with friends for any type of event. Bring your dogs and enjoy a wonderful craft cocktail or iced cold beer!.
"Such a great spot in downtown Milford. Food and service is really on point. Cool decor. Nice selection of craft beers. Look forward to being a new regular on our visits to Milford!"

"Best burger I've had in a very long time. This place was recommended by another shop owner in town, who said Jive had the best burger in town. My partner and I both agree that she was correct!"