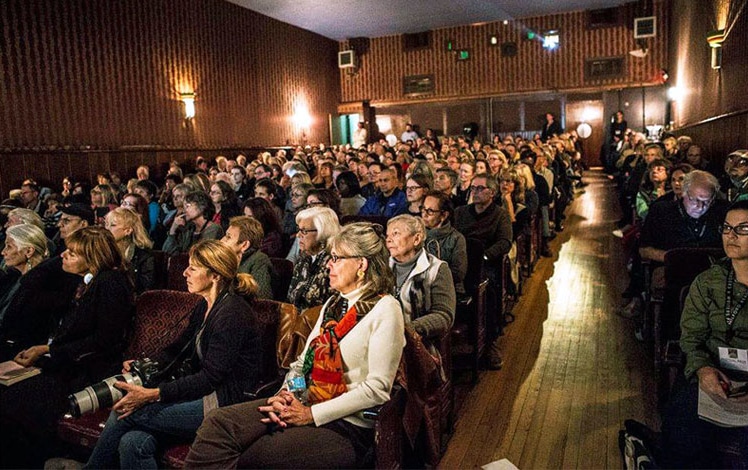 Milford Readers & Writers Festival
Various Locations
pikeartworksmilford@gmail.com
September's Milford Readers and Writers Festival inspires conversations between people who love to read books and people who write them. Building on the timeless tradition of storytelling and the participatory energy of book clubs, the focus is on the readers by inviting them to share their insights, queries, and responses directly with the authors.
"In an exquisite scenic enclave only a stone's throw from New York, Milford's increasingly popular Readers and Writers Festival has become one of America's most stimulating literary venues–for first-rank authors, would-be authors, and the reading public."– John Berendt, author of Midnight in the Garden of Good and Evil
The main stage events are ticketed; there are also free panels, author readings, and book signings.
The Milford Theater hosts the main stage. Past authors who have participated include, Gloria Steinem, MK Asante, John Berendt, Lee Child, Robin Morgan, Farai Chideya, Stephen Rubin, Patricia Bosworth, Martha Frankel, Roberta Glatz and many more.
Events take place at venues throughout the town, including Grey Towers National Historic Site, The Hotel Fauchère, 403 Broad, The Dimmick Inn, the Pike County Library, The Waterwheel Restaurant, and The Columns Museum.