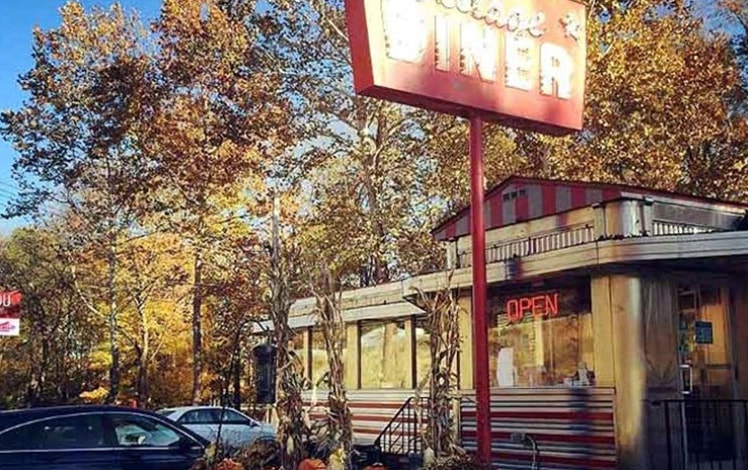 Diner fans, road trippers, and families: Village Diner in Milford is not a run-of-the-mill diner. We're talking one of the best diners in America. While the menu has got all of the classics on it – think grilled cheese, Yankee Bean soup, chili – the blackboard specials put this place into another dimension. One recent special was Lobster Eggs Benedict. See what we mean? We LOVE this place!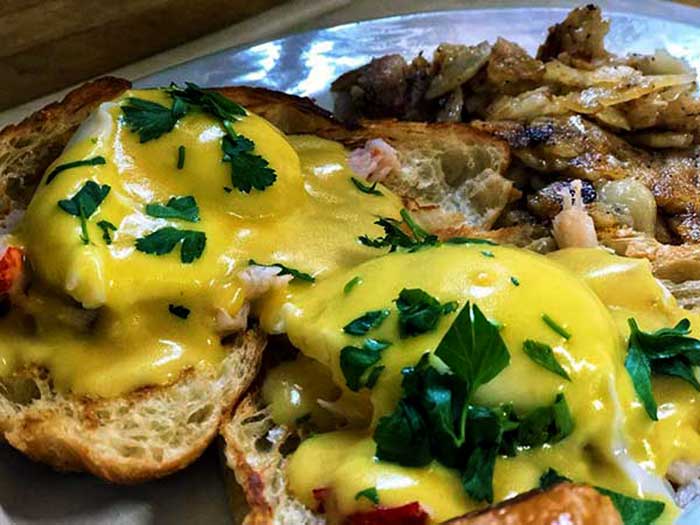 The Chubby Elvis French Toast is made with owner Maria's peanut butter mousse, banana, and chocolate drizzle with optional bacon bits. Other days you will find Buffalo Chicken Mac and Cheese, Baklava pancakes, or Chicken Cordon Bleu on Texas Toast with a side of fries. Stop in for shakes, homemade pies and desserts, daily blackboard specials, and diner breakfast all day. Known for friendly service, great food, and great pies.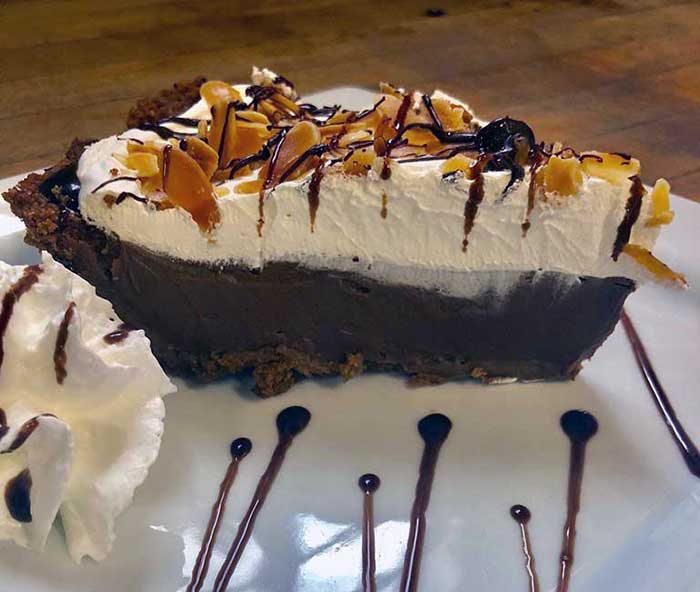 The Village Diner was established in 1956 and built by The Mountain View Diner Company. This is one of the few remaining stainless steel diners; an authentic part of American history.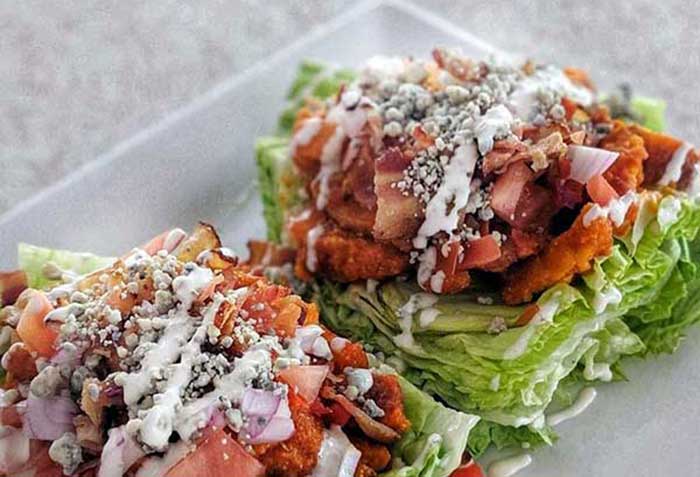 "My friend and I stopped here on our way home after a trip to Vermont from Ohio. This was not just the best food we had during our trip, but the best diner we had ever visited. Eggs were perfect, bacon delicious, and the chicken soup was as close to my Grandmother's as anyone could get. My friend even ordered sandwiches to go for our trip home. I would visit weekly but it is 6hr 12min and 406 miles from my home."– Christopher Storm, Sept 2017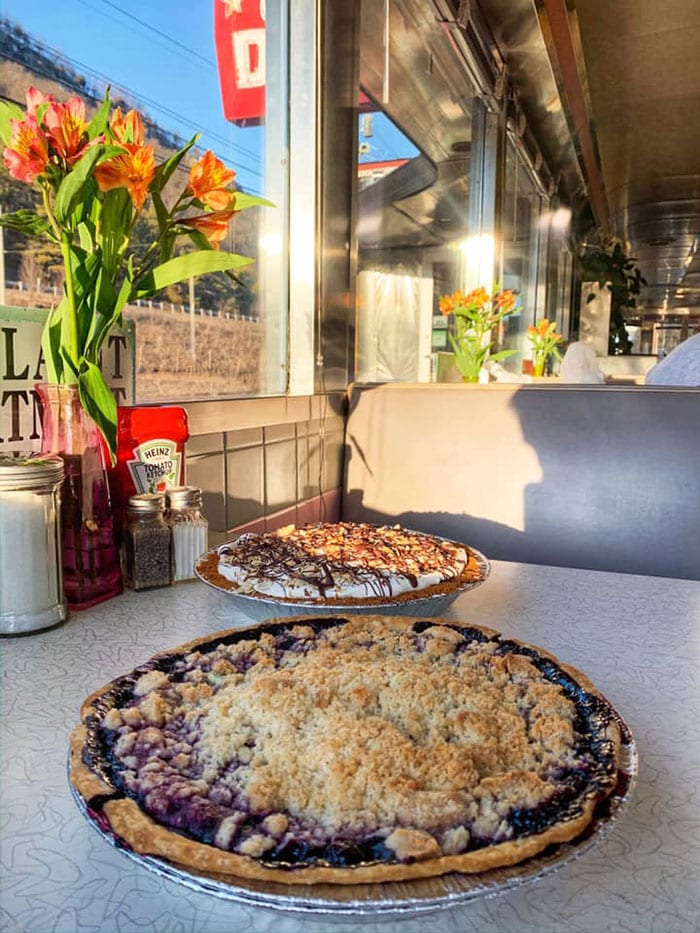 While you're there, pick up a growler of Black & Brass Coffee Roasting Co. cold brew, then bring it back for a refill for the drive home.
Bons: They also do delivery via DoorDash!