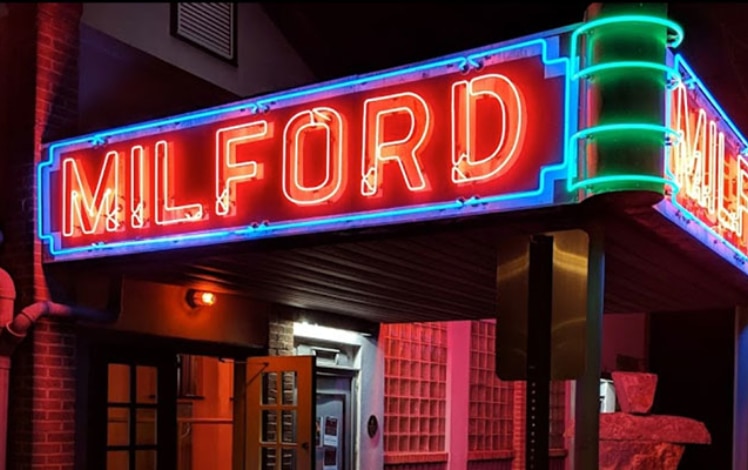 Milford Theater & Performing Arts
The Milford Theater & Performing Arts Center has been purchased and completely restored as of 2021. It was first opened a century ago as a silent movie house. When talkies replaced silent films, the theater was updated with a sound system and remained a popular destination until TV took over in the sixties, after which attendance diminished and the theater fell into disrepair.
Now it offers live music, performances, and classic films.
The Milford Theater Bar is a full-service bar serving beer, wine, and cocktails as well as classic film concessions and popcorn. This place is great!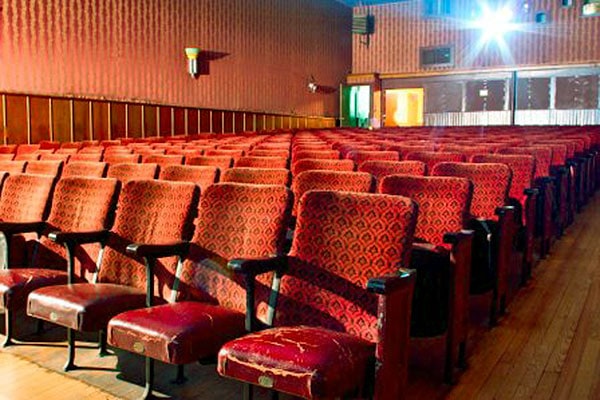 Milford Theater & Performing Arts Center is used for the annual Black Bear Film Festival, the Milford Readers and Writers Festival, the Milford Music Festival, special events, performances, and arthouse and indie screenings presented by the Kindred Spirits Arts Program.
Grab a bit to eat before or after at the just around the corner at The Tom Quick Inn or John's of Arthur Avenue.
"I love this historic place and everything it has to offer! Milford is a hidden gem full of talent and entertainment. You'd pay hundreds per seat in metro theaters. Drop in on any show!"