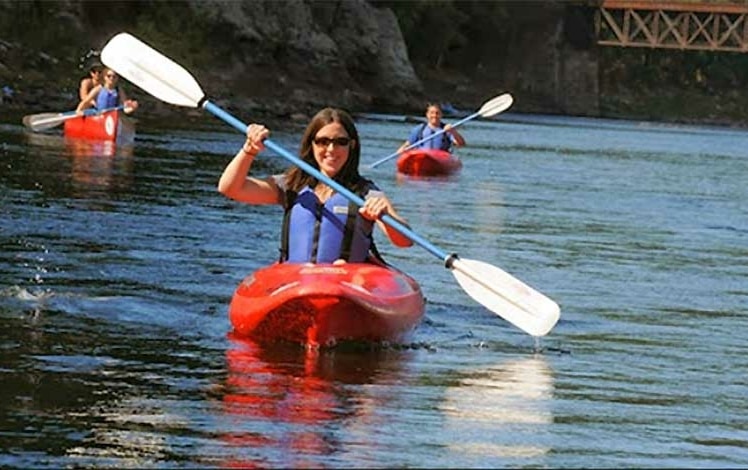 Kittatinny Canoes Milford
Kittatinny Canoes takes its name from the one the Native Americans gave to this beautiful area; it means "Endless Mountains." Kittatinny Canoes is one of the largest fleets of canoes, rafts, kayaks, and tubes in the world. The river trips today extend over 120 miles of the Delaware River, running through New York, Pennsylvania, and New Jersey.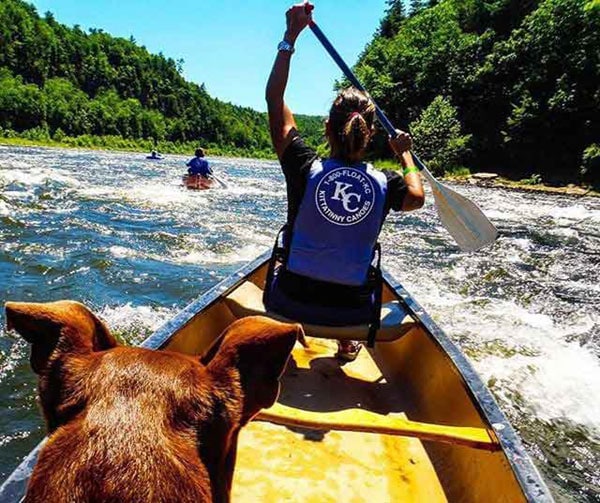 Kittatinny Canoes offers river trips, dual-racing zip lines, paintball, and the River Beach riverfront campground with 160 sites on 18 acres of woodlands. On the river, you can go rafting, tubing, canoeing, or kayaking.
Need to Know: The river height varies by season and the current weather. The Delaware River's levels do not rely on dam releases. Call ahead for river conditions including height and temperature.

Open: May thru October
Peak Season: End-June – September 5
The Upper Delaware River offers Class 1 & 2 rapids for rafting. Paddle through some incredibly scenic areas and great sets of rapids including Skinners Falls, Colang, Kunkeli, Cedar, Shohola, Staircase, Mongaup, Butlers Rift, Mill Rift, and Eddy Farm.
The diverse seasons the region offers are all truly unique. The Delaware River is an amazing place to be any time of the year and especially great in the spring, summer, and fall. Kittatinny Canoes operates from April through October, weather permitting. In the off-season, it is important to call ahead, as some river bases do not operate daily.
Have a look at their Kittatinny Campgrounds in Barryville, too.