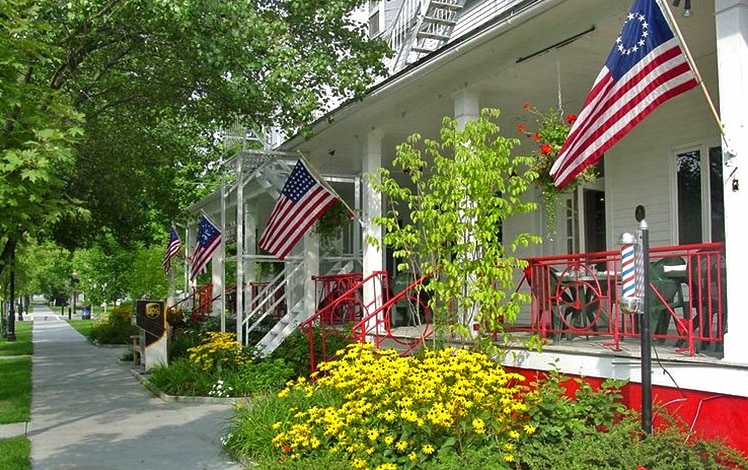 The Tom Quick Inn was built in the late 1880s and is one of the original anchor buildings of Milford, on historic Broad Street. Its Victorian style, a wide veranda, and signature cupola remind visitors of the town's rich history. The newly renovated interior offers fine dining and charming rooms for contemporary travelers.
Those looking for a touch of sunshine are welcome to dine on the historic covered veranda, open to the public three seasons of the year.
It has reopened its bedrooms to guests, following a series of extensive renovations by the inn's new owner and operator, Milford Hospitality Group. The unveiling of these rooms marks a return to the landmark's reputation for dependable, comfortable lodging.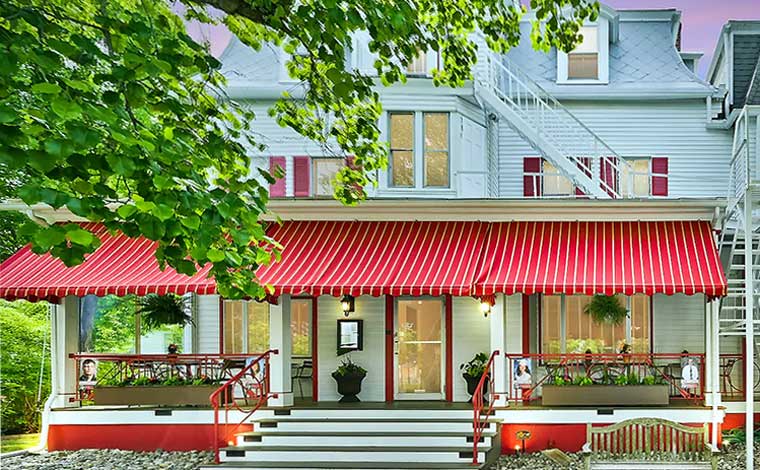 The Tom Quick Inn is home to twelve stunning guest rooms. Each room welcomes you with a classic charm that is both comfortable and familiar. Rooms offer flat-screen TVs, free WiFi, and desks.
Try the very good Tom Quick Inn Restaurant and even enjoy lunch on the porch.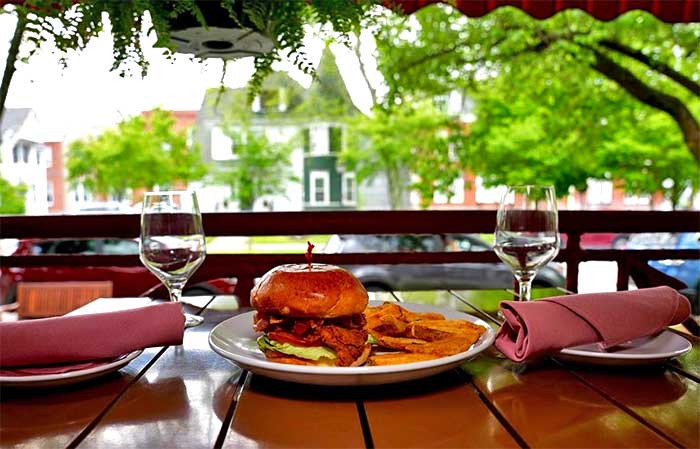 From upscale dining and craft cocktails to antique décor and creature comforts, Tom Quick Inn has everything needed for the leisure of its guests.
Check out their historic and newly reopened Varisty Room Speakeasy, just behind the inn.
Walk a few blocks to the Dimmick Inn, or drive 3 minutes by car to the charming Waterwheel Cafe.