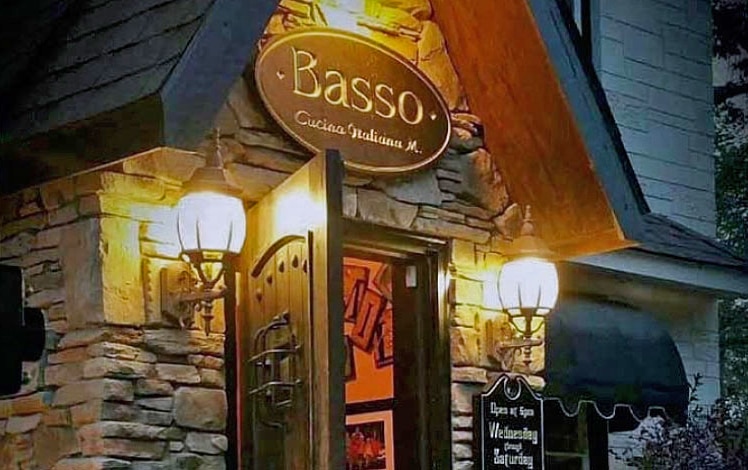 Basso Italian is a charming country place offering a traditional Italian menu. Old-fashioned, slow-paced dining; expect to make an outing of it.
Mozzarella in Carozza, Chicken Scarpariello, Pork Chop di Parma, Zuppa di Pesce, Veal Marsal, Linguine with Clams, and Surf & Turf. There is a kids' menu as well. Seating in the dining room and at the bar. Extensive wine list.
Their hours are "Tuesday – Saturday 4:30pm to Close", so give a call before you go.
In the mode for something more casual? Basso's Italian also owns and operates The Pour House, a friendly, local neighborhood bar with draft beer, live music, pool, sports on TV, and a patio, just down the road. Great burgers and sandwiches.