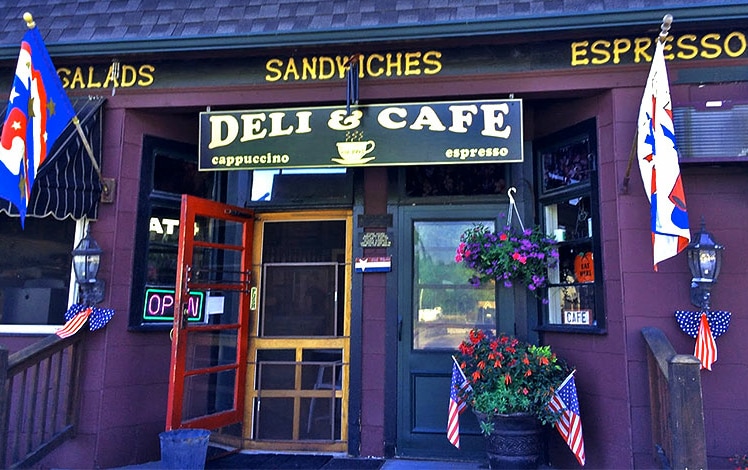 A perfect mountain town restaurant. This deli/restaurant serves breakfast and lunch every day except Sunday when they take a well-deserved day of rest from a week of producing homemade soups, salads, baked goods, and daily specials. Really good sandwiches are available for take-out from the deli counter.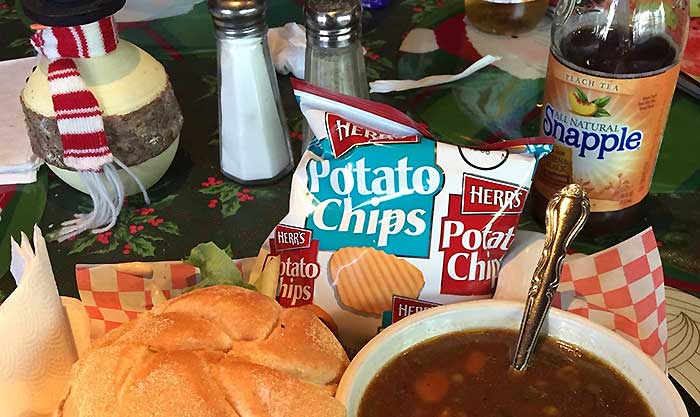 Terrific sandwiches, including burgers and veggie burgers. Veggie sandwiches include "The Grateful Bread," a unique toasted sandwich on 12-grain bread with romaine lettuce, artichoke hearts, and roasted tomatoes with pepper jack cheese and artichoke pesto. There's a black bean burger, and baked goods are made in-house daily.
Order at the counter and bring your food to your table inside or sit on the enclosed porch. It's a great way to start your day or take a pleasant break from the antique shops that dot the Cresco and Mountainhome landscape.