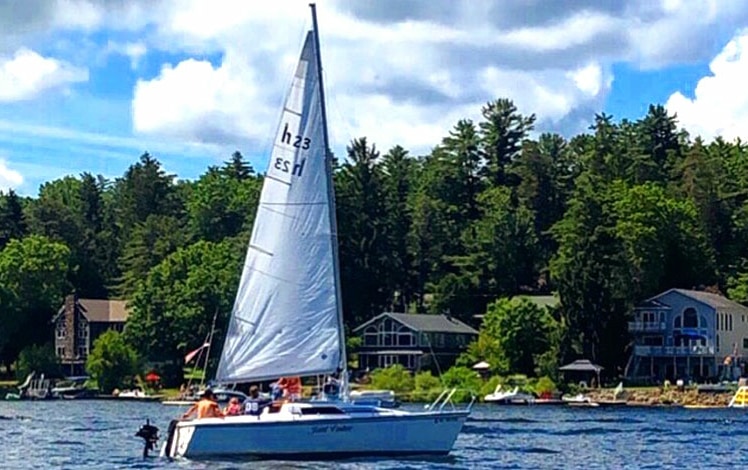 Lake Wallenpaupack is 13 miles long and offers 5,700 acres and 52 miles of shoreline. It's the 2nd largest lake contained in Pennsylvania. It's near Hawley and bordering Pike and Wayne counties. It is 60 feet deep at its maximum depth.
Wallenpaupack Creek is a 30-mile-long tributary of the Lackawaxen River. Native Americans named the river "Wallenpaupack," which means "the Stream of Swift and Slow Water."
There are four islands on Lake Wallenpaupack- Burns Island, Cairns Island, Eppy Island, and Kipp Island. All are open to the public for picnicking, birding, and hiking. Bald Eagles are known to nest on Kipp Island. When eagles and eaglets are in residence, usually from January through July, the space is off-limits to the public.
The lake is home to 26 species of fish including striped bass, walleyes, channel catfish, brown trout, rainbow trout, chain pickerel, black crappies, and tiger muskellunge.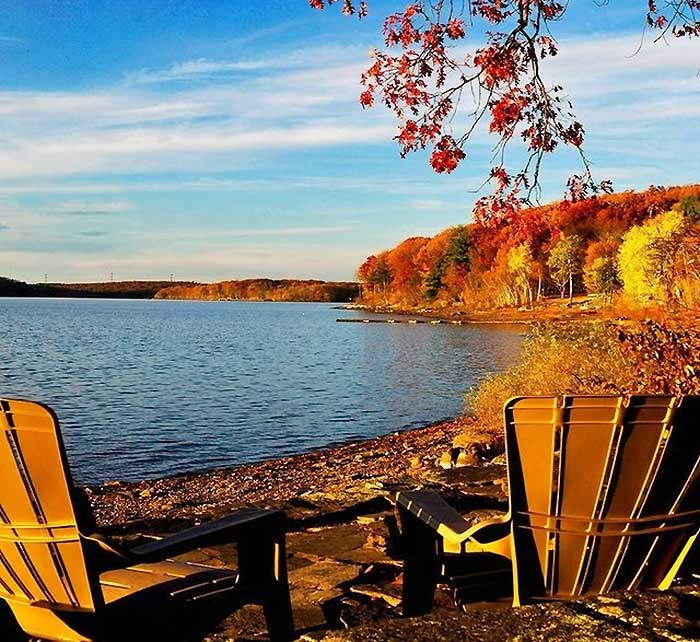 STAY
Find your lakeside camp, cottage, inn, or resort. The lake also has six recreation areas featuring hundreds of acres of forest lands, wildlife, walking trails, campsites, and boat slips.
DO
Swimming, scuba diving, rafting, fishing, boating, water skiing, kayaking, canoeing, and hiking.
Water skiing and all forms of boating are the most popular on Lake Wallenpaupack. Lake cruises are a common tourist attraction and offer an ideal way to explore the entire lake area.
EAT
There are lots of great restaurants to try in the area. Dock and dine at The Boat House Restaurant or The Dock on Wallenpaupack. The local steakhouse is Gresham's Chop House. You'll find local hops and delicious food at Wallenpaupack Brewing Company. Stop by 507 Country Store for homemade baked goods and specialty sandwiches, or pick up from Gresham's Ice Cream Shoppe and enjoy a summer cone as you stroll along the shore.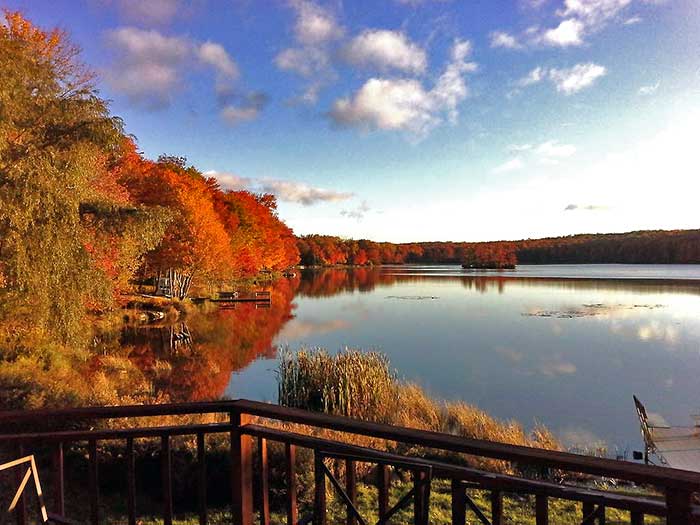 FISH
The fish are always biting at Lake Wallenpaupack with the catch including small and largemouth bass, rainbow trout, catfish, pickerel, walleye, rock bass, yellow perch, and muskellunge. In addition, the freshwater lake is stocked with striped bass and hybrid striped bass.
Fishing Tackle Loaner Program
At the Lake Wallenpaupack Visitors Center, the public can borrow rods, reels, and a tackle box full of hooks and other terminal tackle. Think of it as a library loan; you're just checking out angling gear instead of books!
New rods and reels were provided by Cabela's in 2015. Whether you're giving fishing a try for the first time or coming back to a favorite childhood activity, a return to the sport on Lake Wallenpaupack may get you hooked for life.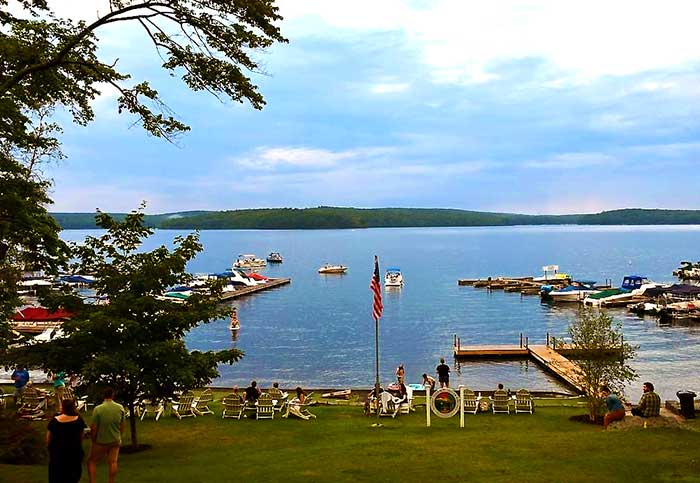 OUTDOOR ADVENTURE
Enjoy a sunset from the Wallenpaupack Lake Trail or arrange a fishing expedition with Troll On Guide Service or Ray's Charter Guide Service. Take a spring or fall weekend cruise with Wallenpaupack Boat Tours & Rentals, which also runs cruises and offers rentals daily from mid-June through Labor Day. Lacawac Sanctuary, encompassing 550 acres on the shores of Lake Wallenpaupack, is a great place to explore and learn about local flora and fauna.
Summer sun on-water adventures include swimming, paddle boarding, and jet skiing. Palmyra Public Beach on the northern end of the lake is open to the public and is an ideal spot to enjoy some splash time.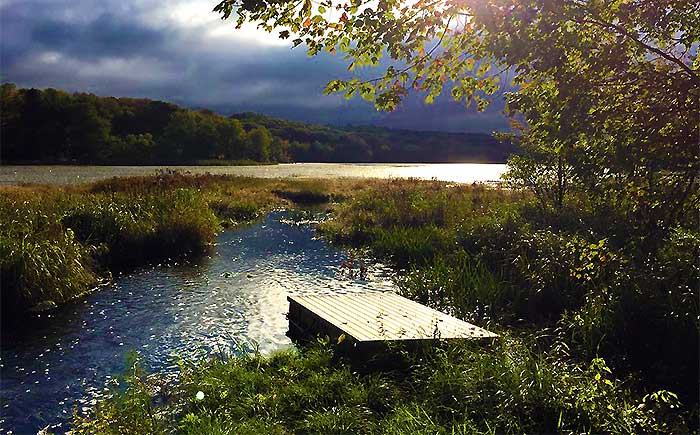 Launch your own boat from access areas at Mangan Cove, Caffrey, Ironwood Point, Ledgedale, and Wilsonville, or rent a vessel at local outfitters like The Boat Shop, Pocono Action Sports at Lighthouse Harbor Marina, Rubber Duckie Boat Rentals, and more. There are also plenty of full-service marinas offering sales and services, including 1st Klas Marina, Pine Crest Marina, and Sterling Marina.
WINTER
During the winter months, the lake is a popular spot for ice fishing and ice skating. Snowmobiling and cross country skiing are available in state forests near the lake. Within a short driving distance from the lake are resorts with downhill skiing.