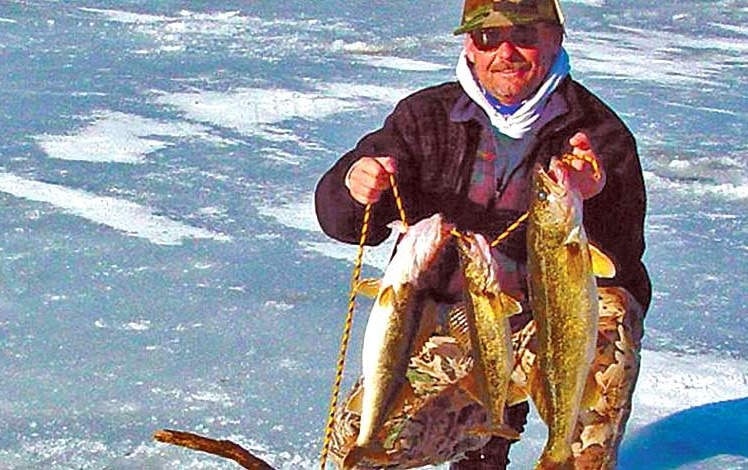 Ice Fishing on Lake Wallenpaupack has some of the best ice fishing in Pennsylvania. Fishing isn't just for the summertime! The lake is open to fishing 365 days a year.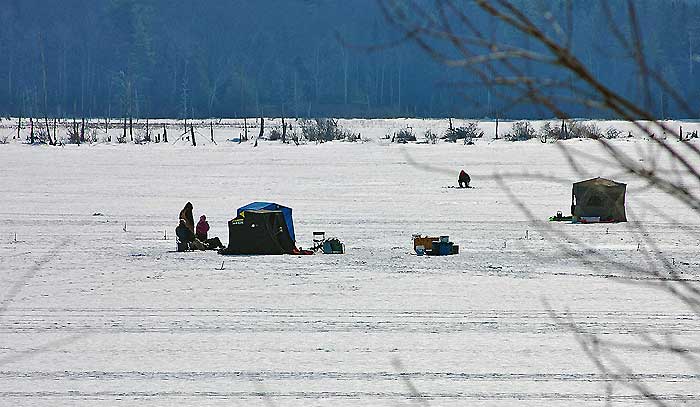 There's a reason Lake Wallenpaupack has been named one of the top spots for ice fishing in the state! This 5,700-acre lake features plenty of bass, trout, perch, and varieties of panfish under its frozen shell. You'll have access to a variety of fish under inches of ice (check the ice level to make sure it's thick enough).
Two areas of the lake that have been mentioned by fishermen as good spots to try are Martin's Cove and the area around Caffrey Ramp, which is located near the Caffrey Recreation Area Campground. Both locations are in Lakeville.
Before you head out on the ice, be sure to purchase a Pennsylvania fishing license, and check the level of the ice. February is usually the best time to go ice fishing in Hawley, especially around the nearby Wally Ice Fest!