Wallenpaupack Brewing Company is a craft brewery and a brewpub that features WPC's own beers on tap along with a menu of locally-sourced, scratch food. Located within the brewery's 10,00 square foot space, it's a great big barn of a room with long wooden tables, incredibly high ceilings, and lots of windows. The vibe is casual and fun.
Wallenpaupack Brewing has taken 2 bronze medals in the 2020 "Best of Craft Beer Awards" held in Bend, Oregon, for Paupack Cream Ale, and for Hawley Hefeweizen.
On to the beer – 49 and counting! WBC has a broad range from lagers to ales to stouts, fruit beer, English-style Extra Special Bitter, and the Hawley Hefeweizen. There are hoppy pale ales, IPAs, and hazy IPAs. Barrel-aged stouts include Santo Molé and Swift & Slow Water.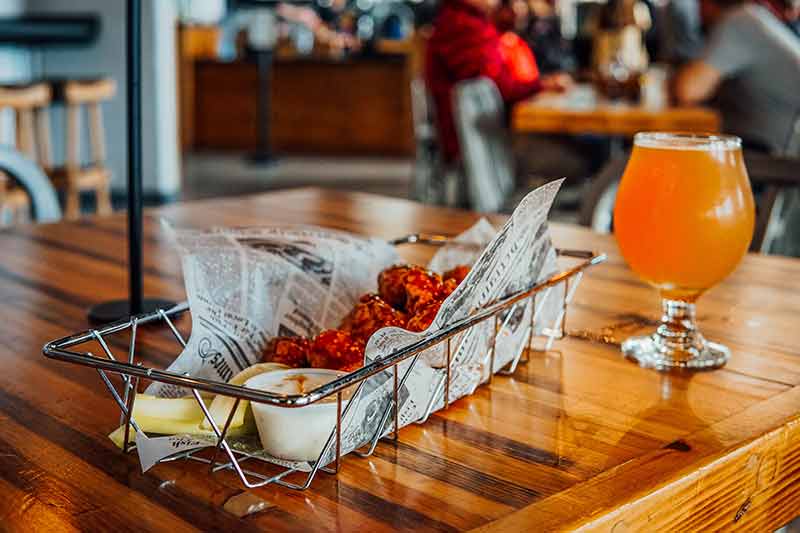 The food gets as much love as the beer! Go for Beer Can Chicken Nachos, 3 different styles of wings, falafel with naan, poutine, amazing soft pretzels, soup, salad, and sandwiches. Pair your beer flight with a taco flight, beer battered fish, or Beer Can Chicken. Burgers get the special WBC treatment with a house-made Black Bean, Roasted Corn & Quinoa Burger topped with avocado creme. Pull out the stops with a Smoke Brisket Porter Bacon Jam BBQ Burger. Here's an idea – a Smoked Prime Rib Cheesesteak.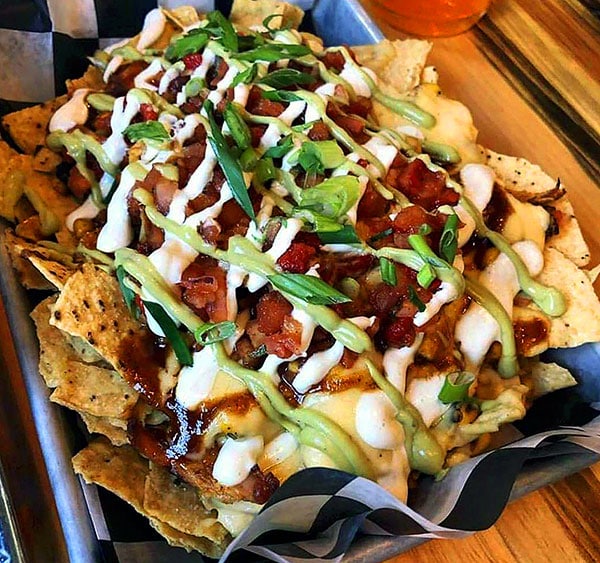 An homage to German beer halls is found in an Alpine Knockwurst, and WPC recommends pairing it with their No Frills Pils. Another German beer hall favorite is the soft pretzel: these are made from the brewery's own spent grain; the recommended pairing is Paupack Amber Lager.
The kids' menu consists of burgers, chicken tenders, mac & cheese (there's a grownup version, too), and grilled cheese. Assorted soft drinks include Hank's Gourmet Sodas, lemonade, and iced tea. There's even apple juice for the little ones.
Growlers and six-packs to go, along with WPC merch.
Want to drink your WBC faves while paying with sports simulators? Wake Zone Indoor Golf + Taproom is theirs, and it's just 3 miles south along the lake.