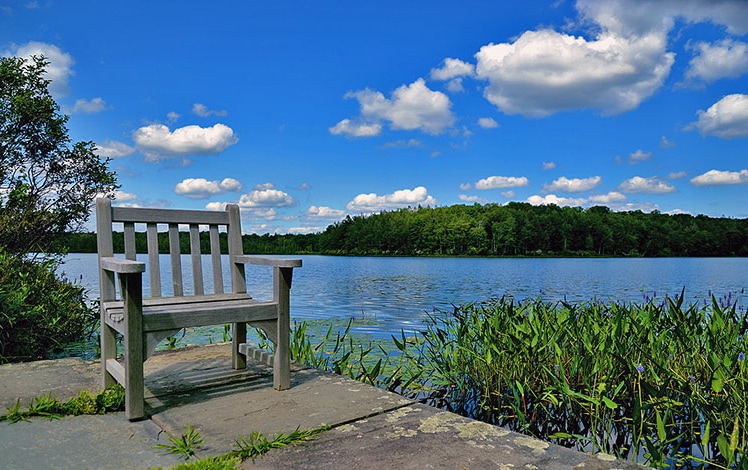 Lacawac Sanctuary Field Station and Environmental Education Center is an independent, non-profit, environmental education organization located on the shore of Lake Wallenpaupack in the Lake Region of the Northern Poconos.
The most notable feature of Lacawac Sanctuary is the 52-acre Lake Lacawac, which is a glacial lake preserved in almost pristine condition.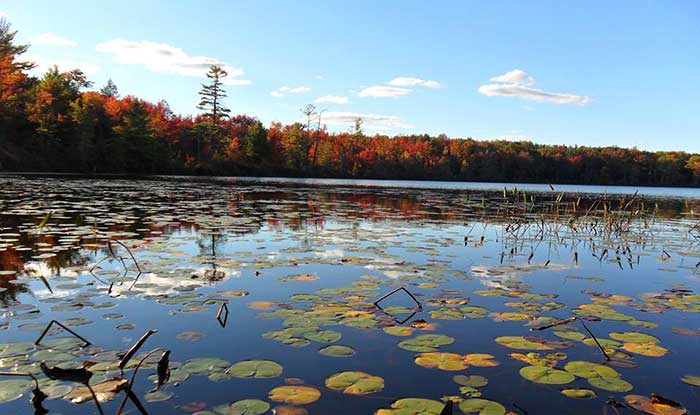 Lacawac features a natural boreal bog, the Wallenpaupack Ledges Natural Area, Partner Ridge Trail, a native plants garden, and 8 public hiking trails. It's a sort of mystical and magical place.
Take a walk, hike with your dog, or enjoy a free nature-based educational program.
The natural bog and natural ledges areas are designated as Wild Plant Sanctuaries by the Pennsylvania Department of Conservation and Natural Resources. Lacawac Sanctuary allows public visitors and environmental program attendees to experience unaltered natural areas and to interact with scientists to learn about the natural world.
The sanctuary also offers a terrific venue for your nature-based barn-and-farm wedding in historic Watres Lodge.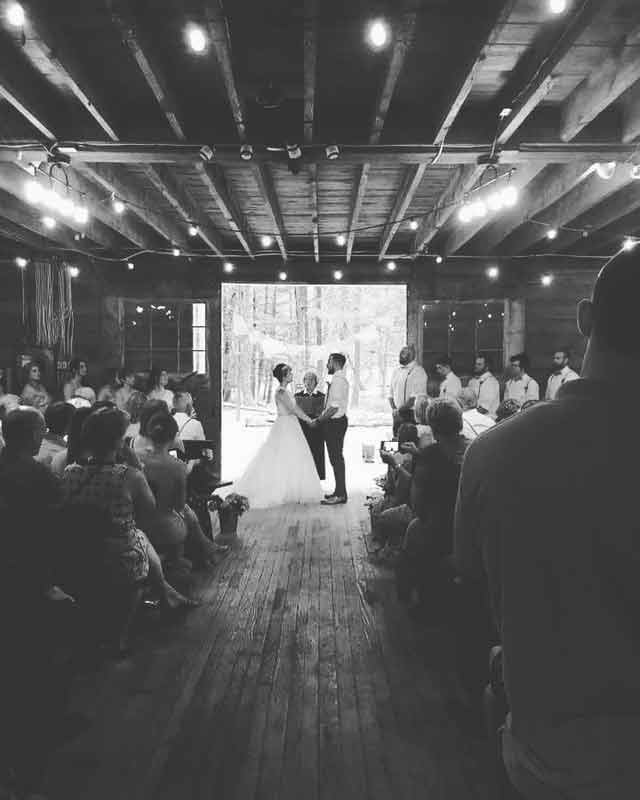 "We were married in September 2017. We choose Lacawac Sanctuary due to its stunning views. The Sanctuary is just that, a beautiful nature sanctuary and biological field station, and it certainly isn't a cookie-cutter venue. The Sanctuary is a paradise. The views alone are worth the charge. We were married on the lakeside stone patio area. Our reception was in the barn-style building. My only regret about getting married at Lacawac is that we can't do it again and again, though we plan on coming back at our fifty-year mark."– Forrest Erway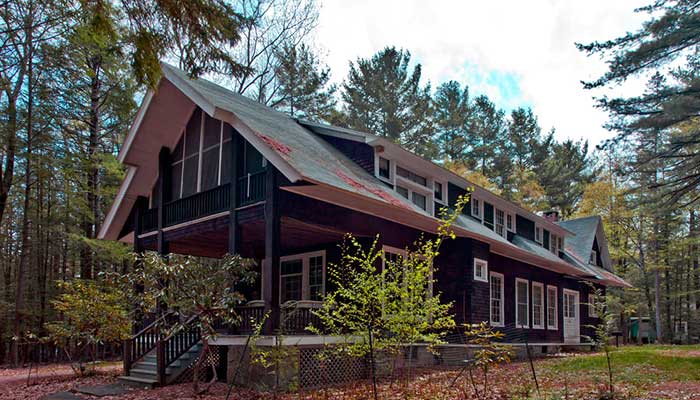 An affordable and unique meeting venue can accommodate classroom and conference-style gatherings, and team-building activities indoor and out. All facility rentals include wi-fi, a projection screen, and an easel, at no additional charge. Budget-friendly catering options and flexible options are available. ​