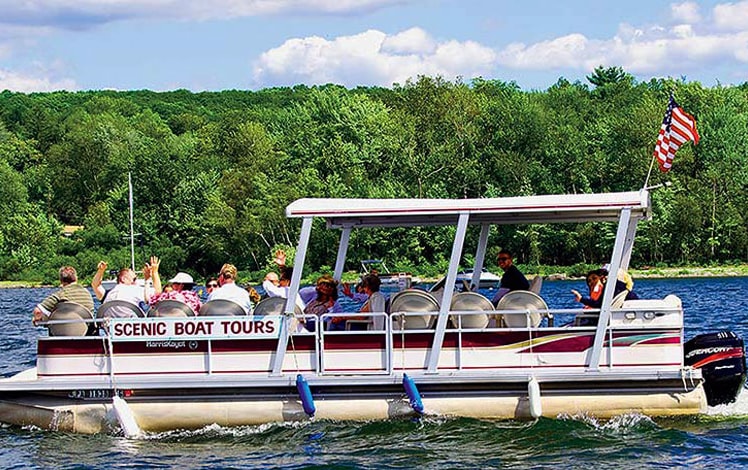 Wallenpaupack Boat Tours and Rentals offers a beautiful scenic tour of Lake Wallenpaupack, as well as boat rentals, including stand up paddleboards, kayaks, and pontoons. Take a 50-minute scenic boat tour, charter your own boat, or book a private tour on Lake Wallenpaupack. Great for a fun, relaxing time tubing, fishing, swimming – or just relaxing and cruising. Kayaks, both tandem and single are available for rental, along with paddleboards.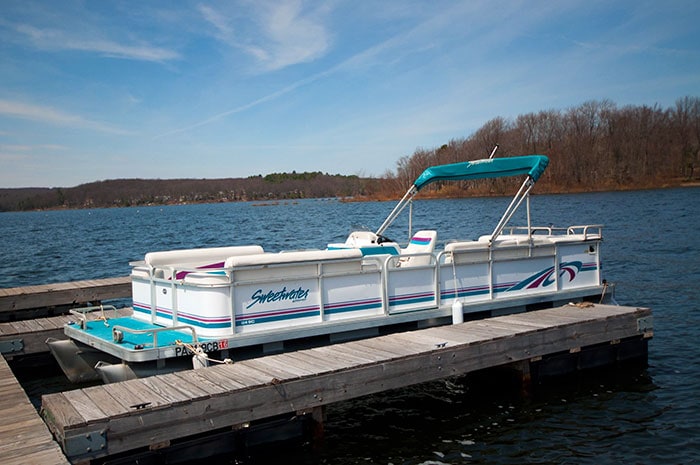 Rent a pontoon for 2 hours, a half-day, or a full day. The person driving the boat (O Captain!), if born after Jan 1, 1982, is required to have a Boating Safety Education Certificate. Pennsylvania residents can pay $45 and pass the online course, available here. Out of state boaters must have a certificate issued for a course approved by NASBLA, the National Association of State Boating Law Administrators.
The main tour is a 50-minute boat patio boat cruise. Your tour guide will describe the area and the history behind this part of the charming Lake Region. Tours depart hourly, on the hour. Boat tours take place from Mother's Day weekend through Columbus Day weekend.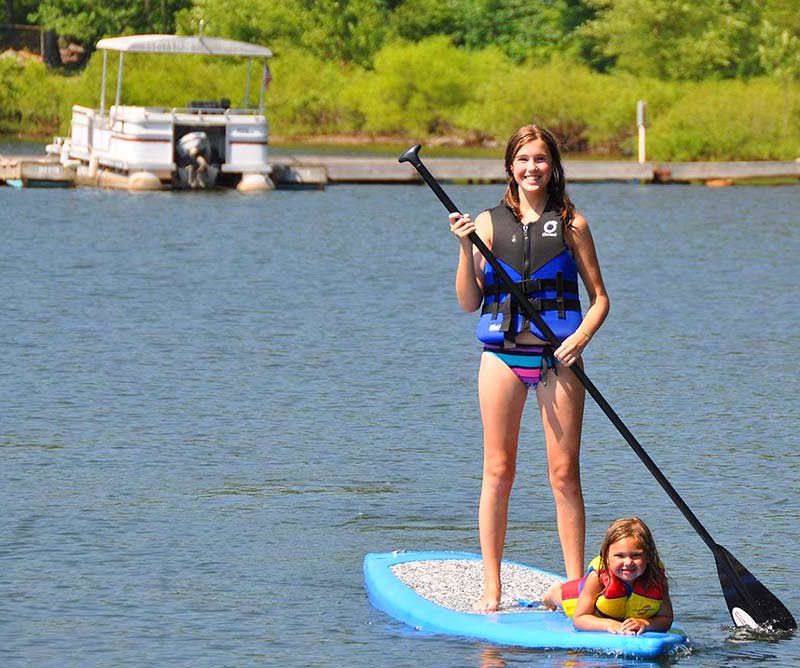 Charter the Harris Sunliner Pontoon Boat for two or three hours. This excursion comes with a captain, so you can swim, tour, have a picnic, and just enjoy. Private tours are also available for groups of 18 – 53 people.
Parking and ticket purchases can be made across the street from the Observation Dike at Gresham's Landing at the office at East Shore Lodging.
You can also book tickets online for Wallenpaupack Boat Tours here.